When your loved one is diagnosed with Alzheimer's, there is a natural adjustment period while everyone adjusts to this new normal. In the early stages, even before substantial changes in behavior, memory, or communication result in more apparent symptoms, families often begin discussions about needs for current and future caregivers as well as legalities and management of daily tasks and medications.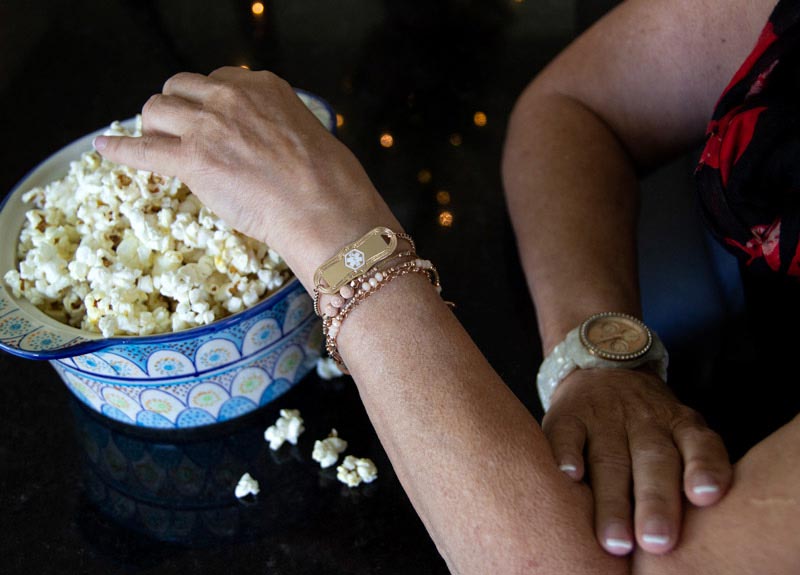 How To Help Someone With Alzheimer's
When considering how to help a person with Alzheimer's Disease, it's important to keep in mind that there is no one-size-fits-all answer. Rather, the way in which you support someone living with Alzheimer's is going to vary by individual with considerations such as how his/her Alzheimer's presents, how impacted s/he is by the condition, what assistance s/he needs, and what his/her symptoms are.
So here, rather than giving a bunch of Alzheimer tips or a big checklist of what to do when dealing with Alzheimer's, we've outlined three essential ways to support a family member who is new to living with Alzheimer's.
Find Resources
One of the key elements to remember when learning to care for a family member with Alzheimer's is that Alzheimer's does more than impact memory. It impacts the whole person as well as their loved ones. The Alzheimer's Association offers excellent advice for supporting everyone involved by role and by stage, both for Alzheimer's and related forms of dementia.
Build Support Systems
Support is key with any life-altering diagnosis, and Alzheimer's is no exception. In addition to talking to friends and family members to build a support structure, it's important to reach out within the community to see what options are available.
Make sure to ask the diagnosing geriatrician or neurologist for Alzheimer's resource materials, including information about:
locally accessible support groups
care providers
and long-term care facilities.
Start Proactive Habits with Alzheimer's Products
In the early stages of Alzheimer's or dementia, people often begin looking for Alzheimer's products, hoping for some tools to help support their loved ones. Some products, such as household, kitchen, or bathroom aids, are typically not needed in the early stages. However, some products are useful at the beginning, and we'll explore a couple of those below.
Pillboxes and Medication Organizers
Using pill boxes or other organizers to help manage the Alzheimer's medications is a great habit to start early on. It will become a natural part of the routine before it's even truly needed.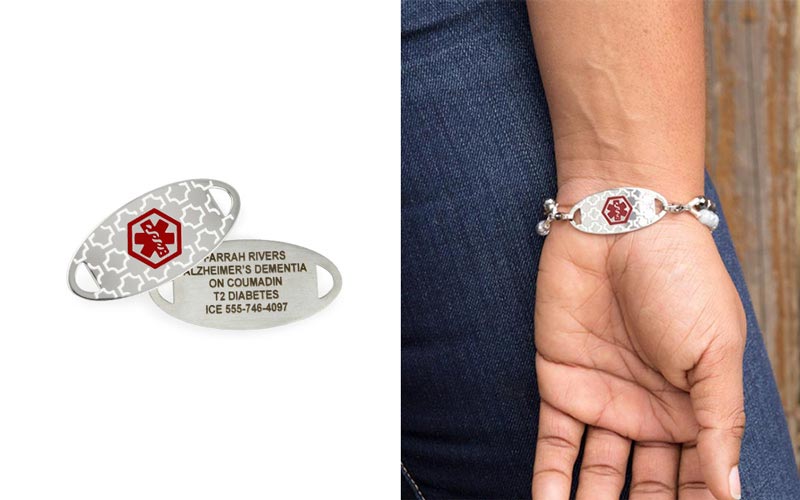 Alzheimer's ID Bracelet
Wearing an Alzheimer's ID bracelet is another good habit to build early on. Any custom-engraved medical ID can be used as Alzheimer's jewelry.
What turns a medical ID into an Alzheimer's alert bracelet is simply the engraving. Choose a medical ID bracelet or necklace, and then add custom engraving to suit the wearer's needs. When engraving an Alzheimer's alert, we recommend listing name, diagnosis, any other conditions or allergies, and at least one emergency contact phone number.
When shopping for an Alzheimer's medical ID bracelet, it's a good idea to consider the lifestyle of the person wearing it. In early stages, any style may do. Later, when remembering to put on a med ID daily is more likely to be a factor, choosing a hypoallergenic stainless steel medical ID that is comfortable for 24/7 wear is a better idea.
An interchangeable medical ID is therefore a great choice, as you can engrave one medical ID tag but move it from one med ID bracelet strand to another as needed. Our men's and women's medical ID are available in a variety of styles, materials, and colors, so we are always sure to have just the right thing. You can learn more and see sample engravings for Alzheimer's, dementia, and memory impairment medical IDs here.
Did you know?
September is Alzheimer's Awareness Month, but you can get involved year-round! Check out The Alzheimer's Association, "Walk To End Alzheimer's." You can find your local walk here.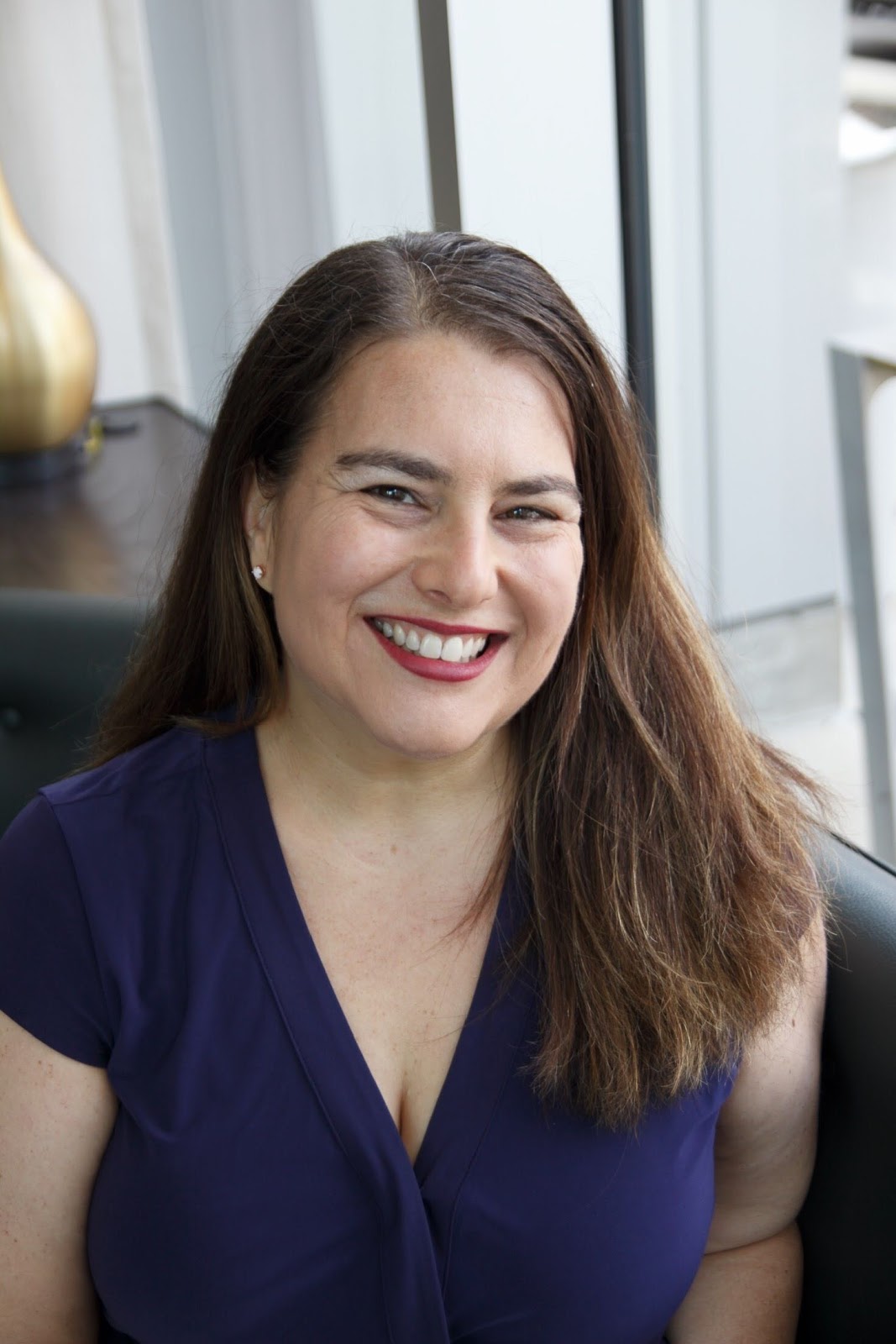 As Director of Sales, Marketing, and Business Development for Lauren's Hope, Tara Cohen is often the voice of Lauren's Hope. Whether she's writing the Lauren's Hope blog, crafting a marketing email, or describing a new product, Cohen brings a little personal touch to everything she creates.
Part of the LH team since 2012, Cohen has spent years learning about various medical conditions and what engravings are most helpful for each.
In addition to her years of experience at Lauren's Hope and all of the research she puts into writing for LH, Cohen draws on her own life experiences to bring a human touch to the LH blog.