We recently started our Instagram channel and have already started connecting with our inspiring customers. In particular, one of our followers, Elizabeth Gomez, reached out to thank us for her medical ID. She shared that she'd recently had a medical emergency and wearing her medical ID bracelet saved her life.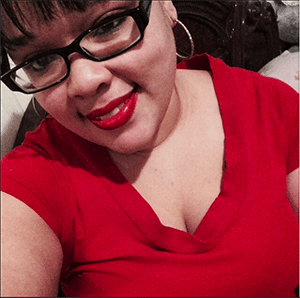 Having been moved so deeply by her story, I got in touch with Elizabeth to learn more about her, her experiences, and her story.
Elizabeth has Obstructive Hypertrophic Cardiomyopathy; a hereditary heart disease that affects the muscle of the heart. Since the age of 6 she has had shortness of breath, fatigue, and heart palpitations. Around the age of 16 she experienced her first syncope (fainting) episode. After many trips to the doctor, countless tests, and no clear answers, Elizabeth remained misdiagnosed until she was almost 20 years old.
In 2009, Elizabeth finally took charge of her situation after her father passed away from what she then found out was the heart condition she'd been living with her whole life.
In 2013, she underwent surgery to have an ICD/Pacemaker placed. Even after years of misdiagnosis and finally this ominous diagnosis, Elizabeth strives to remain positive about her condition and share that positivity with others.
Name: Elizabeth Gomez
Age: 26
Location: Brooklyn, NY
What is your occupation? Because of my condition, I can't work. But I've got to keep myself busy so I started my website; www.protectinghearts.org to share my story with other people, bring light to heart disease, and encourage people, especially young people, to go get their hearts checked! So many people are naïve to consider heart disease at such a young age.
How did you find Lauren's Hope? I was looking for different ID bracelets, pretty ones. I googled "Pretty medical IDs" and saw your site! I loved your stuff so I bought one!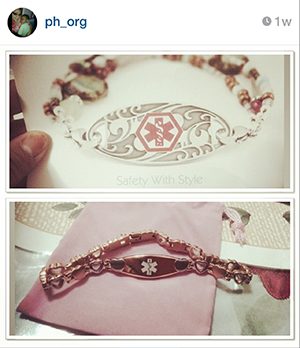 Why do you choose to wear a medical ID? At first, it wasn't a choice. For 5 years, my doctor told me I needed to get one, but I didn't want to because I felt labeled, and I didn't want my condition to define me. I saw Lauren's Hope, and it completely changed my mind. Now, instead of hiding, I show it off!
Please tell us why people with your condition should wear a medical ID: People should wear one especially if they have different medicines. If something happens to you, [first responders] need to figure out who you are. For example, I have a defibrillator, and I pass out.
Why do you think medical ID jewelry is important for you and/or for people in general? It's life saving! Especially for people with medical conditions and medicines. I have a defibrillator […] if I didn't have an ID, first responders wouldn't know.
What Lauren's Hope products have you purchased? What did you like? I have the Zoey bracelet. I liked it because it had hearts on it, and since I'm a cardiac patient I thought "That's so ME!" It's cute I love it!
What has stood out to you about your experiences with Lauren's Hope? I really like your bracelets. They're so cute and stylish!
What would you tell people who think all medical alert jewelry is unattractive or uncomfortable? It doesn't always have to be that way. You can make it your own style. There's always something for someone! Pretty ID jewelry stands out for all the right reasons.
What would you like our readers to know about Lauren's Hope? You're doing something good. You're giving someone like me a positive side to getting a medical ID. I don't feel like I have to hide it. I show it off. It's cute!
What would you like our readers to know about you? I have so much to offer to the world. But due to my condition, I'm limited. I do whatever I can to make a difference. I try to see the positive in everything.
Elizabeth's story is inspiring, but what's even more inspiring is her spirit. She shares her story as often as she can with the hope of convincing people of all ages to go get their heart checked. Why? As Elizabeth puts it, "Because each heartbeat counts!"