When selecting a medical ID, there are so many options that people sometimes feel overwhelmed. In reality, there are some simple ways to determine which medical ID is best for you.  Here are some helpful tips.
You Have Choices
First, it's important to note that every custom-engravable medical ID is just that: custom engravable.  That means that the same medical ID will work whether you need a medical ID for diabetes, a lymphedema alert, or a gastric bypass bracelet. So you get to choose the type and design you like, not the ID that's made for your condition(s).
Pick Your Type:
First, you'll want to decide which type of medical ID suits your lifestyle and needs best. We have a wide variety.
Interchangeable medical ID bracelets: When you opt for an interchangeable medical ID, you're purchasing a bracelet strand with lobster clasps at either end and a removable medical ID tag.  You can purchase multiple strands and change up your look to suit your mood, all using the same medical ID tag.  If any of your personal information changes, you're also in luck with interchangeables, as you can keep all your bracelet strands and simply replace the custom-engraved medical ID tag.

Traditional medical ID bracelets:  If you prefer to have one medical ID bracelet or are looking for something adjustable, traditional medical ID bracelets (non-interchangeable) are your best bet.  Some are adjustable, others have slipknot closures, and still others are set sizes.  In any case, these non-interchangeable or traditional medical IDs have affixed medical ID tags for an all-in-one solution.  Some of our traditional medical ID bracelets allow for five lines of engraving while others are slimmer and hold less engraving.  This is something to take into consideration if you have a significant amount of information to list.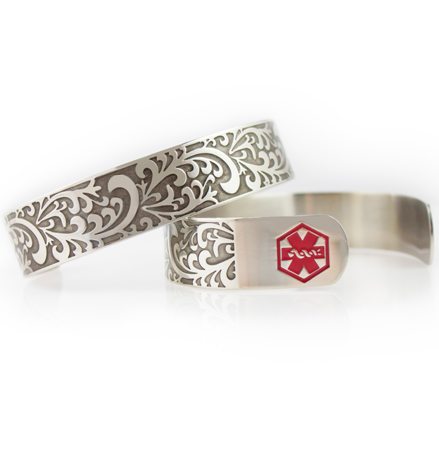 Medical ID Cuffs: Cuffs are extremely easy to wear.  Pull gently to open, put it on, and squeeze tighter for just the right fit every time. Cuffs are an excellent option for people who experience swelling of the extremities, those with dexterity challenges, and those who have had bariatric surgery and are looking for the ultimate in adjustability.  Our medical ID cuffs allow for 3-5 lines of engraving, depending on the style.
Medical ID necklaces and custom-engravable dog tags: Sometimes, people simply prefer medical ID necklaces to bracelets.  Other times, people choose necklaces because they cannot wear bracelets in the workplace.  In any case, 95% of first responders self-report that they check the neck and both wrists of all nonresponsive patients, so a medical ID necklace is a great choice.  We offer pretty medical ID pendants, cute kids' dog tags, and everything in between.
Pick Your Material:
Stainless Steel:  If you are particularly hard on your jewelry, are often in the water, or simply want a very durable, everyday medical alert bracelet, stainless steel is a great way to go.
Sterling Silver:  Sterling is a softer metal than stainless steel, and it requires a bit more attention.  It's a dressier option that really shines when you're looking for a special piece of jewelry.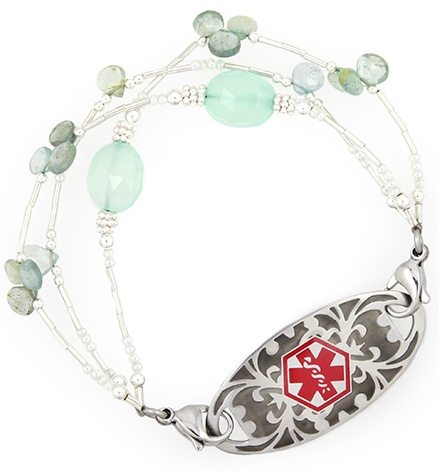 Beads:  Beaded medical ID bracelets come in every imaginable color and material combination.  They're a great option for daily wear and really help make your medical ID a custom piece you'll love wearing.  Please note that we do not recommend wearing beaded medical ID jewelry in pools, hot tubs, or ocean water, and doing so will void your warranty.
Paracord and Silicone:  Nylon paracord is water resistant, just like our many silicone medical IDs.  In either case, if you're outdoors and active, swimming or working out, or just generally an active person, these are durable choices for your lifestyle.
Pick Your Style:
Once you know the type and material you want, you're ready to shop!  With our convenient filtering options, simply visit the section of our website that's most appropriate for you, and choose the options on the left (such as "interchangeable" and "stainless steel") to view the products that are best for you.
Once you've selected your medical ID, it'll be time to engrave it.  Need help determining what to engrave or figuring out how to make it all fit?  No problem!  We're here from 8a to 4:30p Central Time Monday through Friday, and we're happy to help!  Give us a call at 800.360.8680 for personal assistance.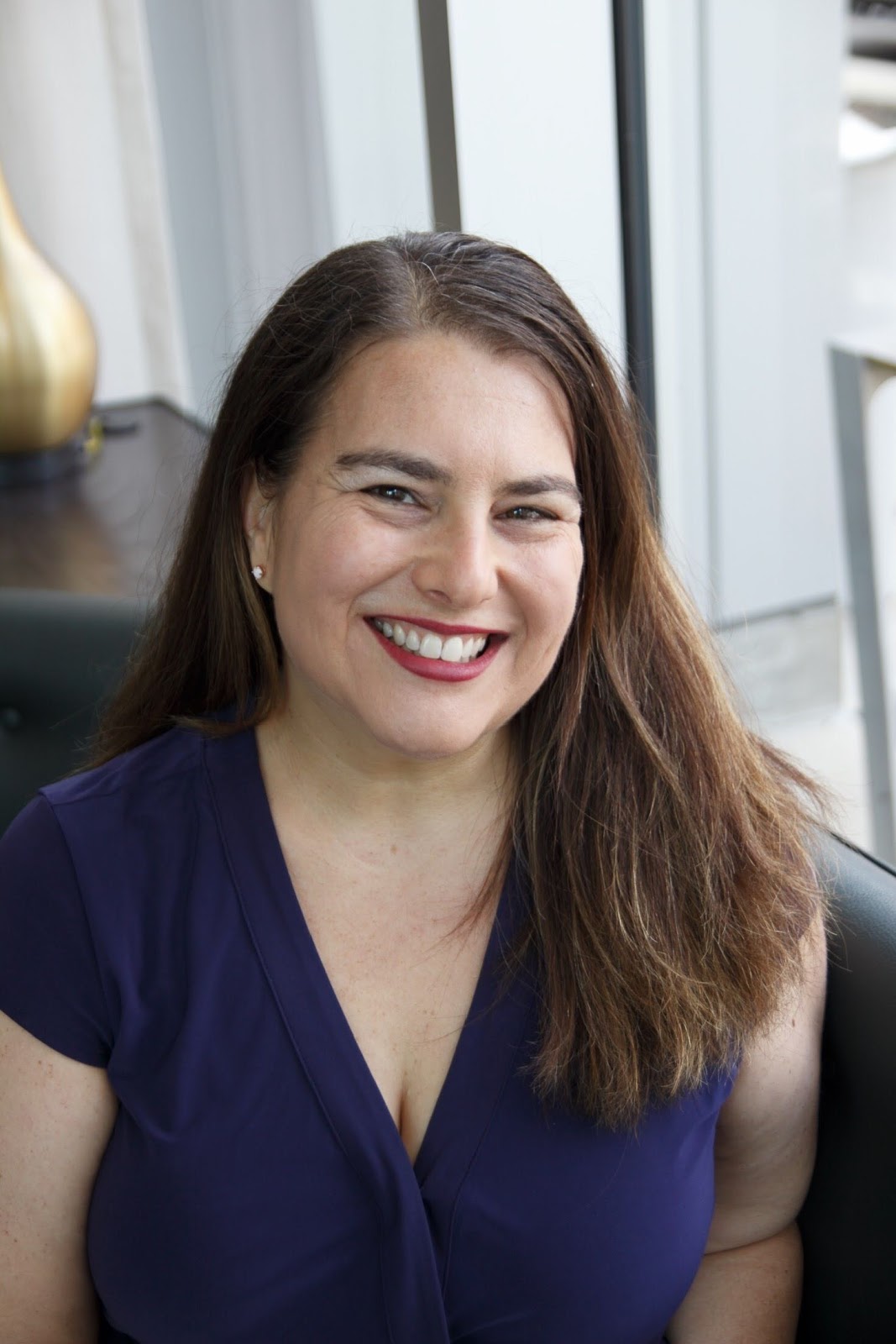 As Director of Sales, Marketing, and Business Development for Lauren's Hope, Tara Cohen is often the voice of Lauren's Hope. Whether she's writing the Lauren's Hope blog, crafting a marketing email, or describing a new product, Cohen brings a little personal touch to everything she creates.
Part of the LH team since 2012, Cohen has spent years learning about various medical conditions and what engravings are most helpful for each.
In addition to her years of experience at Lauren's Hope and all of the research she puts into writing for LH, Cohen draws on her own life experiences to bring a human touch to the LH blog.