Medical ID jewelry used to be pretty straightforward. It was metal, plain, and honestly boring or unattractive. When Lauren's Hope produced the very first stylish, interchangeable medical ID bracelet in 2001, we changed all of that. We gave people high quality, attractive options and turned something people often felt was an unwanted tag or label they had to wear into something beautiful people truly want to wear. The flip side: There are so many options! How is a person to choose!?
Look no further for answers! We've got a handy rundown for you of the different types of medical IDs to help you choose the best ID for you.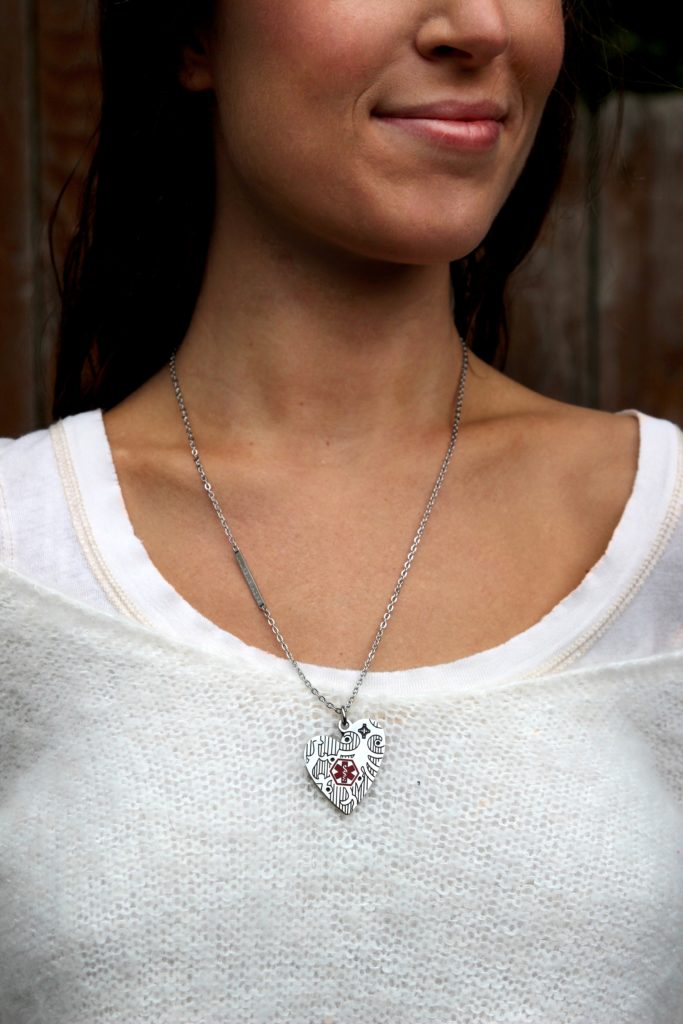 Medical ID Necklaces
When it comes to medical ID jewelry, people often default to medical ID bracelets. However, EMTs are trained to check the neck and both wrists for any jewelry bearing the internationally recognized medical caduceus symbol, making medical alert necklaces a great option. If you do not enjoy wearing bracelets, cannot do so due to work restrictions, experience frequent swelling of the arms or wrists, have dexterity issues that make clasping bracelets a challenge, or simply prefer it to the look or feel of a medical ID bracelet, a medical ID necklace may be a good choice for you.
Most of our medical ID dog tags and pendants come on adjustable necklaces or are available on necklaces of varying lengths. Additionally, they are custom engravable, so you simply choose the medical alert pendant or dog tag you prefer and then list your name, condition(s), treatment considerations, and emergency contacts for us to engrave on the back.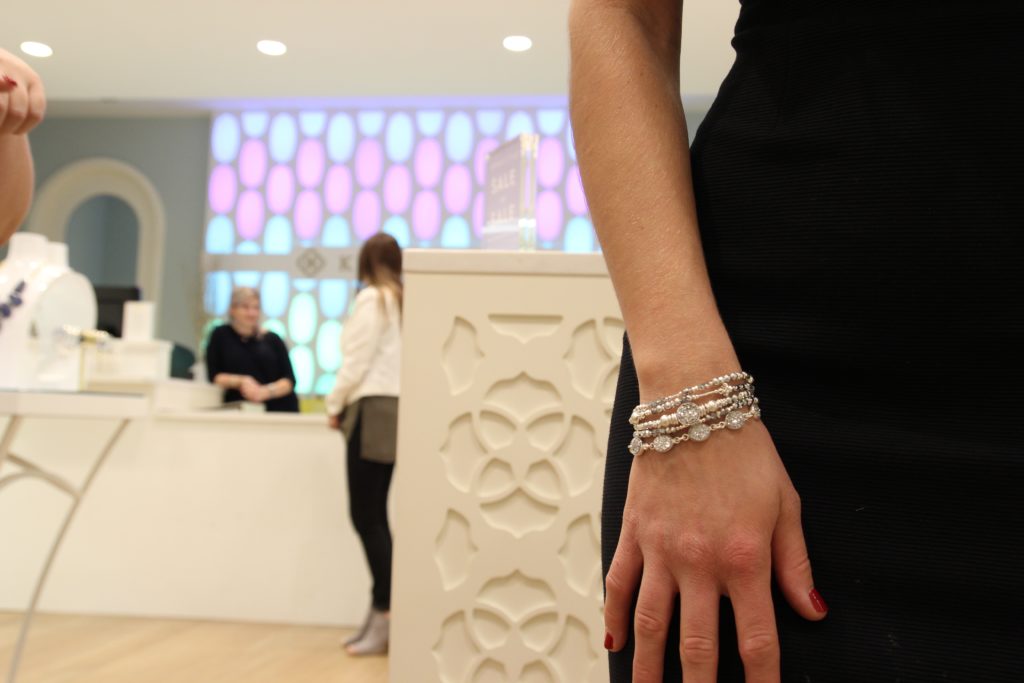 Interchangeable Medical ID Bracelets
Interchangeable medical ID bracelets are our signature style at Lauren's Hope. When we say, "interchangeable," we mean that the bracelet strand and ID tag can be separated using the lobster clasps at either end of your bracelet strand. This means you can have one medical ID tag and move it from one bracelet strand to the next to match your mood, outfit, or activity. Likewise, if you need a new medical ID tag because your engraved information becomes outdated, you can simply order a new medical ID tag but keep all of your existing medical ID bracelet strands.
Pro Tip: You can stack your medical ID bracelet strands! Our ID tags can fit up to three lobster clasps per side, so you can wear your ID tag with multiple strands at once for an on-trend, stacked style!
Non-Interchangeable Medical ID Bracelets
Non-interchangeable medical ID bracelets (also called, "traditional medical ID bracelets") generally offer a more classic look, whether a chain or link style, with the ID tag in the front and a single clasp directly opposite in the back. With these styles, your medical ID tag is affixed as a permanent part of your medical ID bracelet.
We also offer medical ID cuff bracelets and medical ID wrap bracelets within our non-interchangeable lineup. These on-trend options are both adjustable, comfortable jewelry options that are particularly helpful for people with dexterity challenges, those experiencing swelling of the extremities, and people undergoing weight changes. With cuffs, you simply pull wider to loosen and squeeze gently to tighten. With wraps, we provide a 1.5" adjustable chain at the end so you can wear it tighter or looser for a perfect fit every day.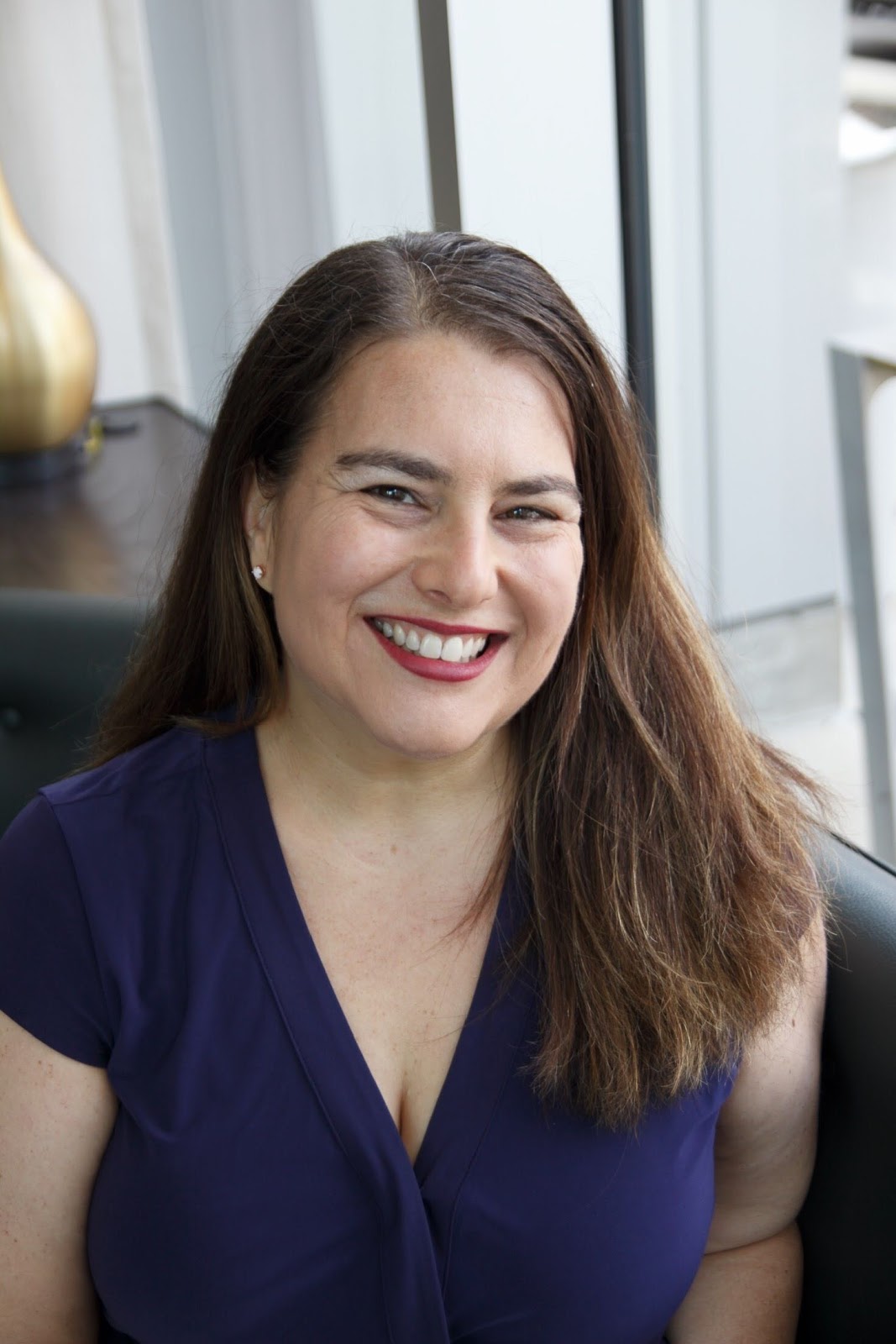 As Director of Sales, Marketing, and Business Development for Lauren's Hope, Tara Cohen is often the voice of Lauren's Hope. Whether she's writing the Lauren's Hope blog, crafting a marketing email, or describing a new product, Cohen brings a little personal touch to everything she creates.
Part of the LH team since 2012, Cohen has spent years learning about various medical conditions and what engravings are most helpful for each.
In addition to her years of experience at Lauren's Hope and all of the research she puts into writing for LH, Cohen draws on her own life experiences to bring a human touch to the LH blog.