September is ITP Awareness Month, and September 29th is Sport Purple for Platelets Day. This day is devoted to raising awareness and understanding of this disorder. There are plenty of things that you can do to get involved and help to make a difference.
First, what is ITP?
ITP stands for Immune (or Idiopathic) Thrombocytopenia Purpura. It is a rare autoimmune disorder in which the immune system creates antibodies that attack and kill healthy platelets. Platelets are essential parts of the blood clotting process. Individuals with this condition can have a significantly lower number of platelets, which can then greatly increase their risk of bleeding. You can read in detail about Immune (or Idiopathic) Thrombocytopenia Purpura in our recent blog post on the topic.
There are four main types of ITP:
Primary (which has no known cause)
Secondary (triggered by an illness or other autoimmune issue)
Acute (temporary, and most common in kids)
Chronic (ITP lasting longer than 6 months).
In some cases, individuals with ITP need to be evaluated and/or treated by a hematologist. A hematologist can diagnose the specific type of ITP and develop an appropriate treatment plan. This plan may include treatments such as antibiotics, corticosteroids, platelet growth factors, and various complementary therapies (energy therapy, herbal remedies, dietary changes, vitamins and supplements, and more). However, not all patients need such treatment. Those who don't are still at risk for bleeding, including internal bleeding. This means that it's important to take extra precautions to avoid injuries including avoiding any high-risk activities.
Why ITP Patients Need a Medical ID
If you or a loved one are living with ITP, wearing a medical alert ID is extremely important. It is important that first responders know about your ITP when deciding on a treatment plan. If you are unconscious, or otherwise unable to speak for yourself, your condition may not be evident. For example, in the event of an emergency, although you may appear unhurt, you may be experiencing internal bleeding that is made worse by ITP. Therefore, knowing about your condition will allow first responders to take appropriate actions to better treat you.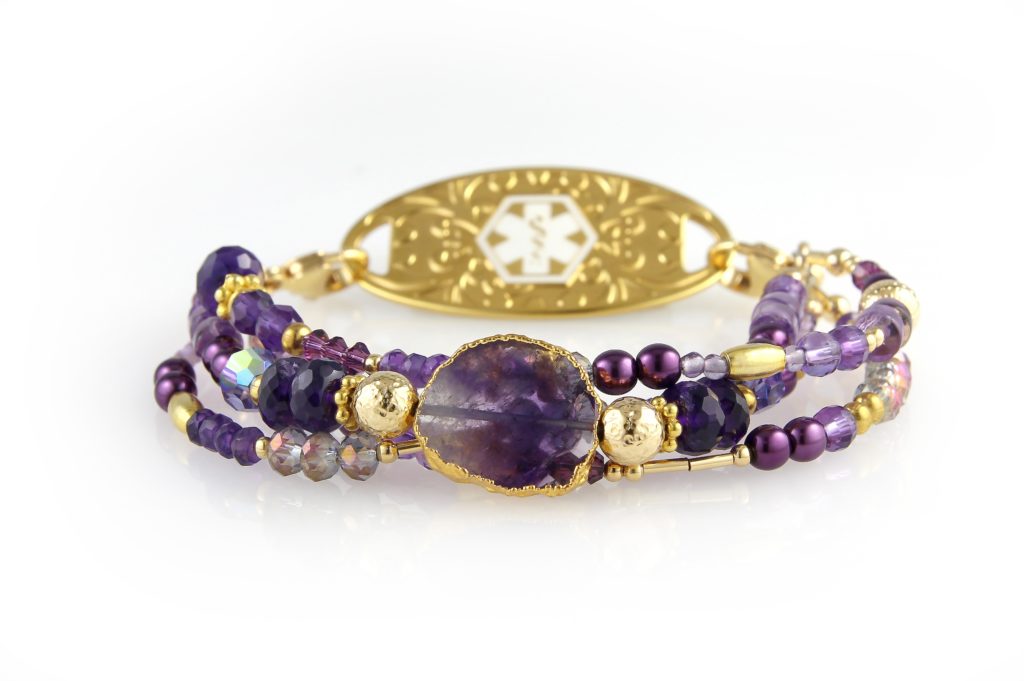 How to Raise Awareness and Participate
There are plenty of ways to raise awareness. Wear purple on "Sport Purple for Platelets Day" on September 29. You could simply wear a purple shirt, or you could really go all out and go purple from head to toe!
Host a fundraising event. You can find valuable information on the PDSA website, including free educational materials, services, and support. PDSA, or Platelet Disorder Support Association, is a non-profit organization. Their mission focuses on enhancing the lives of individuals living with all platelet disorders. They do this through education, advocacy, support, and research. There are all kinds of fundraisers that you can host, such as dances, golf tournaments, and walk/runs. Hosting an event allows you to raise awareness by providing the public with information, and allows you to raise money for the cause. Furthermore, if you need help organizing a fundraiser PDSA can help. Finally, you can provide support for individuals with ITP and create a space to relieve anxiety.