June is National Safety Month. And here at Lauren's Hope, while we treat every month like safety month, sometimes it's important to take a step back and look for ways to increase your home safety and workplace safety, not only for you, but for the safety of your loved ones as well.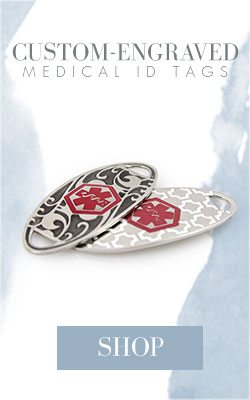 Injuries are a leading cause of disability for people of all ages, but there are many ways to prevent these types of injuries. Maintaining a clutter-free workplace can help prevent tripping hazards and increase workplace safety. Follow these safety ideas to help prevent tripping hazards for better workplace safety:
Use non-skid rugs and be sure they're taped down
Make sure electrical cords are secured away from high traffic areas
Clean up any spills quickly
Don't carry too much in order to maintain your balance
Light your workspace so any tripping hazards can be readily seen

Among older adults, falls can be particularly scary, and the most dangerous place can be right in your own home. Slippery floors and surfaces can be problematic, but these safety tips can help keep you safer at home:
Place a non-slip mat on the inside of your tub, as well as on the outside
Make the entrance to your shower or tub accessible by getting a bath step or a walk-in tub
Make sure your bathroom door swings outward in case of a fall
Add a hand-held shower nozzle
Plug in nightlights near and in the bathroom for better visibility at nighttime
Choose liquid soap or soap on a rope over slippery bar soap
An important way to stay safe year round is to always wear a medical ID. In the event of a fall or accident, your medical ID can advocate for you so first responders know how to treat you quickly and accurately. For those who are susceptible to injuries in the bathroom, home safety is a priority, so water-resistant medical IDs like stainless steel styles are a great option because they can be worn in the shower or bath.
For those who are concerned about workplace safety, wearing a medical ID that suits your workplace is critical. Choosing what medical ID is right for you heavily depends on your workplace and the type of machinery you use. For those in an office environment, we offer beaded medical ID bracelets, as well as linked medical ID bracelets that are suited for a business setting.
When a medical ID isn't an option because of your work environment, it's important to make sure your manager, foreman, or co-workers are aware of any health issues you might have. In this case, carrying a medical ID wallet card can also be a great option to help first responders treat you quicker and more efficiently.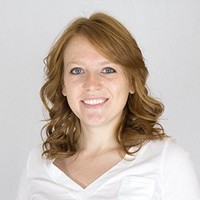 As UX/UI Designer and Website Manager for Lauren's Hope, Brittany Raum wears a lot of hats. Wearing her UX/UI Designer hat, Brittany creates positive customer experiences on the website by creating and implementing a blend of functional design that helps each visitor more easily find their way to the right products and information. Her Website Manager hat is no less integral to the customer experience. In that role, Raum is involved in strategy, analytics, troubleshooting, and a wide array of tech-driven projects. She collaborates with every part of the Lauren's Hope team, always looking for ways to better serve our customers.