Medical ID jewelry has been around for a long, long time. The very simple concept of a custom-engraved bracelet that helps keep your most pertinent medical information accessible in an emergency is something that has saved countless lives. Lauren's Hope was the first to challenge that model in 2001 when we started making fashionable, interchangeable medical IDs.
Custom-engraved medical ID jewelry, whether stylish and on-trend or simple and traditional, is proactive and effective. It works in every situation, and it allows your information to be instantly accessed. However, sometimes, people need to share far more information than can fit on a traditional medical ID tag or their information is in a state of flux due to being in a diagnosis phase, being on temporary medications, or working through testing out medications and dosages. Other times, people want the safety of a medical ID or ICE ID (In Case of Emergency ID) but the look of a sports band. In all of these instances, Tech IDs are a great way to go.
What Are Tech IDs?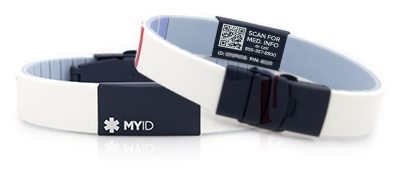 Sometimes called "Smart IDs," Tech IDs are the latest in medical ID jewelry. These sporty bands feature the internationally recognized medical caduceus symbol on the front and offer multiple points of access on the back. Engraved with a QR code, website, toll-free 24/7 emergency call center number, individual user ID, and access PIN, Tech IDs allow first responders to flip your band and click, scan, or call their way to your online health profile.
Click: Use any web-enabled device to enter the website, user ID and PIN.
Scan: Use any mobile device with a free QR Code scanning app to access the website, then enter user ID and PIN.
Call: Contact the toll-free call center to access a user's information by phone.
Having an online health profile means you can quickly and easily update your medical ID information from your computer, laptop, or mobile device. Every Tech ID comes with step-by-step instructions. Not tech savvy? With your user ID and PIN, a friend or family member can log in for you and set everything up! Simply decide what information you would like to list, enter it into the online profile, and save. Immediately, your information is updated in a secure server, accessible only to someone with your user ID and PIN.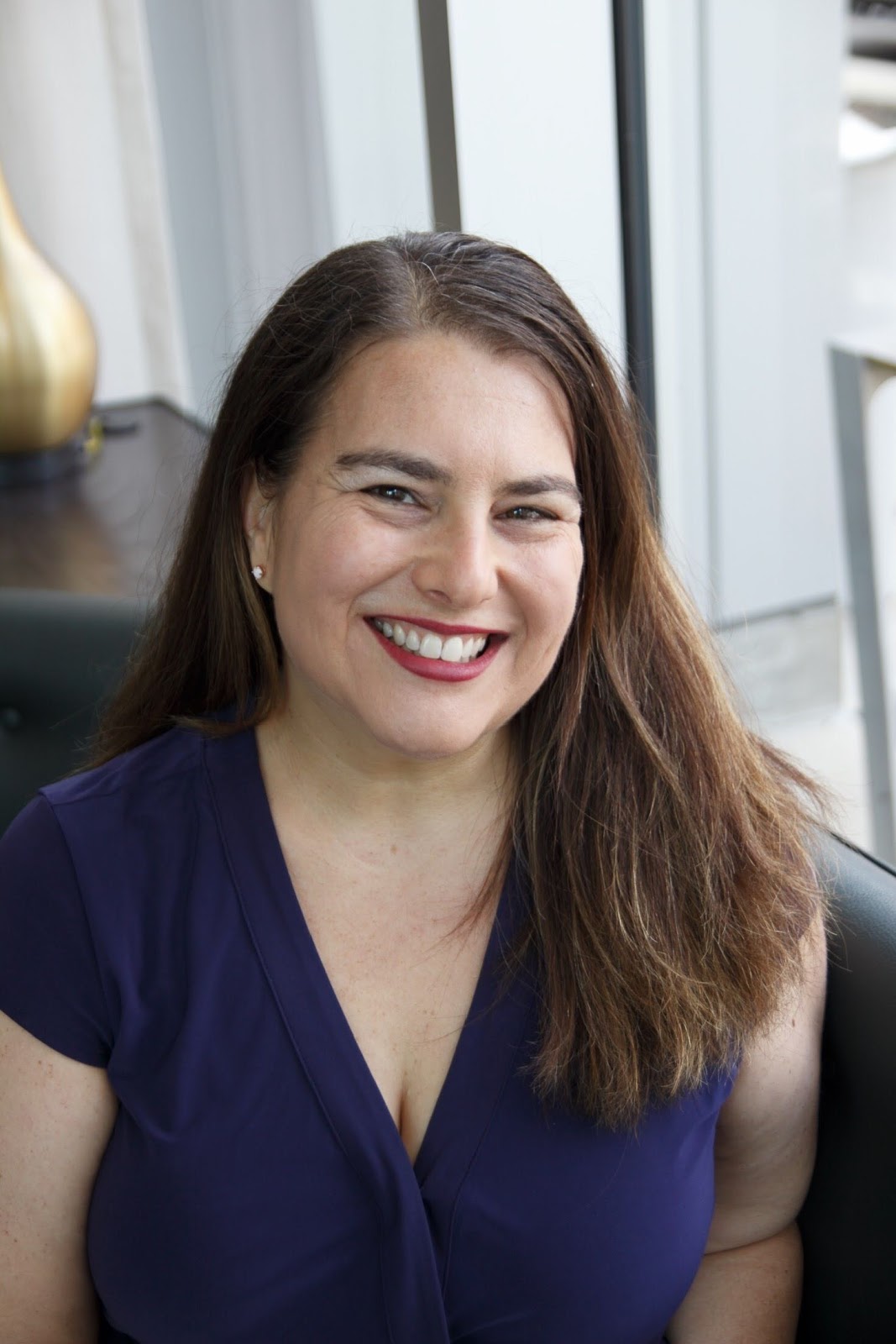 As Director of Sales, Marketing, and Business Development for Lauren's Hope, Tara Cohen is often the voice of Lauren's Hope. Whether she's writing the Lauren's Hope blog, crafting a marketing email, or describing a new product, Cohen brings a little personal touch to everything she creates.
Part of the LH team since 2012, Cohen has spent years learning about various medical conditions and what engravings are most helpful for each.
In addition to her years of experience at Lauren's Hope and all of the research she puts into writing for LH, Cohen draws on her own life experiences to bring a human touch to the LH blog.