For our customer Ashley, a simple trip to Target soon turned into an unexpected moment of hope. Thanks to an observant passerby, her medical ID came in handy when she least expected it: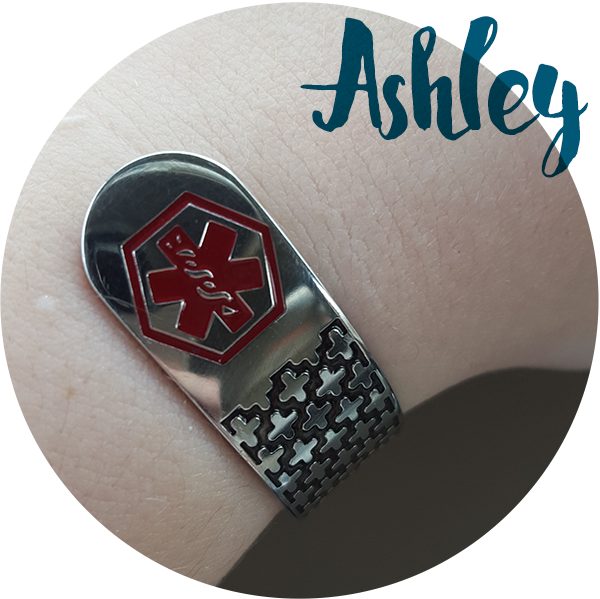 ---
"I had a diabetic episode where my sugar dropped suddenly while I was in Target (I'm a type 1 diabetic). I wasn't paying much attention, but a woman noticed that I was pale and sweaty and a bit wobbly. She then noticed my [medical ID] bracelet. Thankfully I had my meter and a tube of glucose tabs in my purse, and she didn't have to call 911. But yeah, She saw the bracelet and knew something was up. So, if you're like me and have a chronic condition, please, please get an alert bracelet! You never know when it could be noticed in a time of need. I was so resistant for so long about getting a [medical ID] bracelet, 'cause all I'd ever seen were the standard boring ones. But then I found [Lauren's Hope] and was excited to find pretty alert jewelry!
I suggest it to people all the time."

---
     Over 60 million Americans have a medical condition, which should be immediately known by first responders in the event of an emergency. With proper medical identification, a first responder (or in this case, a good Samaritan) will be made aware of your condition, providing the information that may assist them in treating you properly. By wearing a medical alert from Lauren's Hope, every day can be a moment of hope.
Do you have a #momentofhope you'd like to share?
Submit yours here: https://www.laurenshope.com/share-your-story