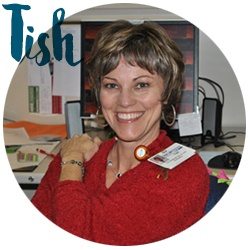 "I really just want to share briefly how Lauren's Hope bracelets have helped me and other persons with diabetes.
I have lived with diabetes for about 32 years now, and have seen many technological changes. Most of these changes have been from big and cumbersome to much smaller and easier to use. Glucose monitors are a good example.
I remember as a child not wearing any id cause they didn't have such a thing and then they were not so nice looking when they did appear on the market.
I am a registered dietitian and certified diabetes educator and I have noticed through the years that when I speak to groups of persons with diabetes, I am amazed at how many diabetics do not wear medical identification. My story lies with the group of kids that I work with who have Type 1 diabetes. When I show the young girls my medical id that contains the "mood" stones and they place their little hands upon it and watch it change colors they are fascinated and always desire to wear a bracelet just like mine. The parents are delighted.
They don't even know it is a medical ID.
     When I teach our group Type 2 class and I am flailing my arms through the air (which I do when I talk) and then ask several hours later, did any of you notice my medical id. Most of them say they thought it was just a bracelet and then I get to tell my stories. Both women and men are delighted that the medical id's are not big and ugly and always choose to pick up a flier and I hope purchase an id. They now understand that the EMT's will look at arms, legs and neck and perhaps save a life.
     So that is my story. I love the fact that you have provided "cool" looking medical Id's and I get to share them with the young and old alike. Thanks."
-Tish Wright MS, RD, LD, CDE