During an allergic reaction, seconds count. That's why it's so important to engrave medical alert jewelry, like a bracelet, about your peanut or tree nut allergy.
What is a Nut Allergy Bracelet?
Peanut and tree nut allergy bracelets are medical IDs that have been custom engraved for a person with peanut or tree nut allergies. It's that simple! All you have to do is choose the medical alert bracelet (or necklace!) you like, and we can custom engrave it with all of your vital information.
A tree nut or peanut allergy bracelet for adults or kids simply needs to have the universally recognized medical caduceus symbol on the front. This alerts first responders and helpful bystanders alike to your medical information, which we engrave on the back.

Why Do I Need A Peanut or Tree Nut Allergy Bracelet?
Nut allergies can cause serious, life-threatening medical emergencies, which is why wearing a tree nut or peanut allergy bracelet is so vital. These customized medical IDs provide instant access to emergency information, such as:
Your name
Your known allergens
Where to find your rescue medications
What your symptoms may look like
Whether to give Benadryl or Epinephrine
When to call 911
Who else to call (emergency contacts)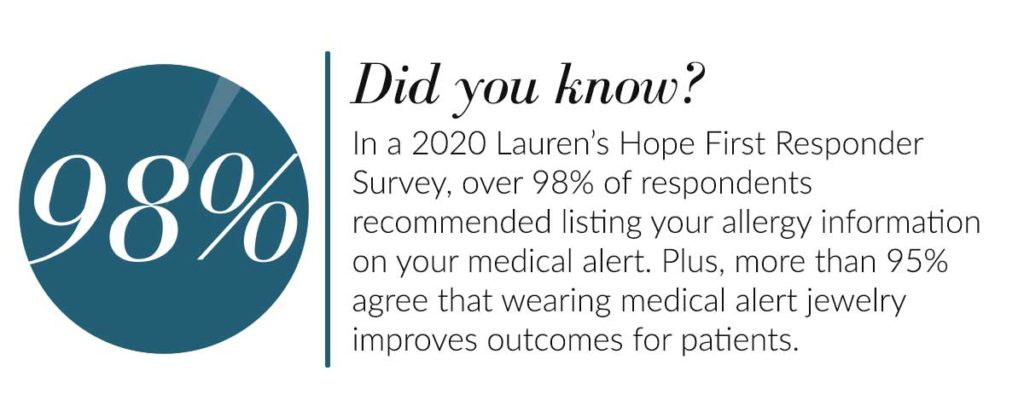 I've Never Had a Severe Reaction. Do I Need a Tree Nut or Peanut Allergy ID Bracelet?
In short: yes. Even if you have never experienced a serious allergic reaction, if you have a peanut or tree nut allergy, you are at risk for a serious reaction.
"There are no mild or severe food allergies—only mild to severe reactions. What caused a mild reaction in the past may lead to a severe reaction in the future, and vice versa. Never let your guard down. Always take precautions to prevent allergic reactions before they happen."

According to Food Allergy Research & Education (FARE)
Allergic reactions can range from mild itching all the way to life-threatening anaphylaxis when it comes to a tree nut or peanut allergy. Medical alert bracelets are the best way to keep your medical information immediately accessible when seconds count.
What Kind of Peanut or Tree Nut Allergy Bracelet Should I Buy?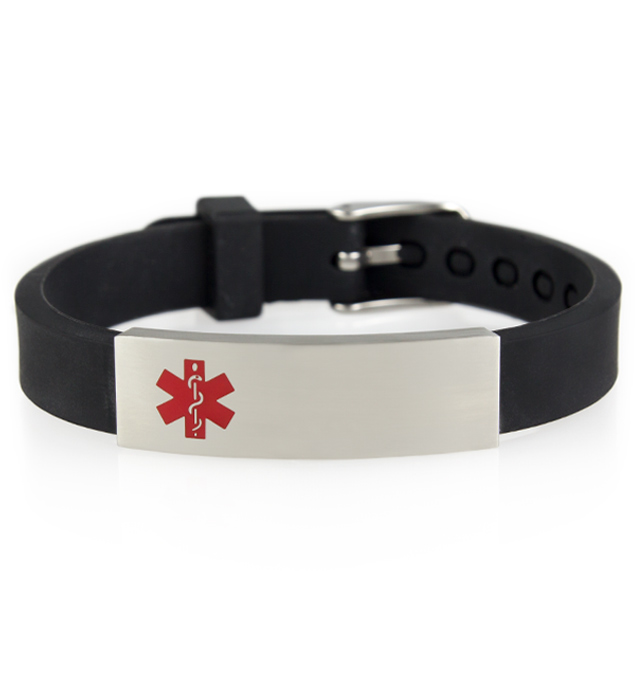 A popular choice for both adults and kids, a silicone peanut allergy bracelet is lightweight, water-friendly, and comfortable enough for 24/7 wear. Our range of silicone alert bracelets for peanut allergies and tree nut allergies includes our custom-engravable:
ActiveWear Fits
Large ActiveWears
At Lauren's Hope we offer custom engraving and a variety of medical ID tag and jewelry styles to choose from, giving you the choice to pick the perfect look and fit for you. Whether you prefer something trendy and stylish, sporty and active, or sleek and simple, you're never limited on options for your peanut allergy medical bracelet!
Check out our best-selling men's medical alert bracelets.

Shop our newest women's medical alert bracelets.

Shop our boys' and girls' medical ID jewelry sections.
*In 2020, Lauren's Hope conducted a non-incentivized, independent survey of more than 100 EMTs, paramedics, and other medical first responders.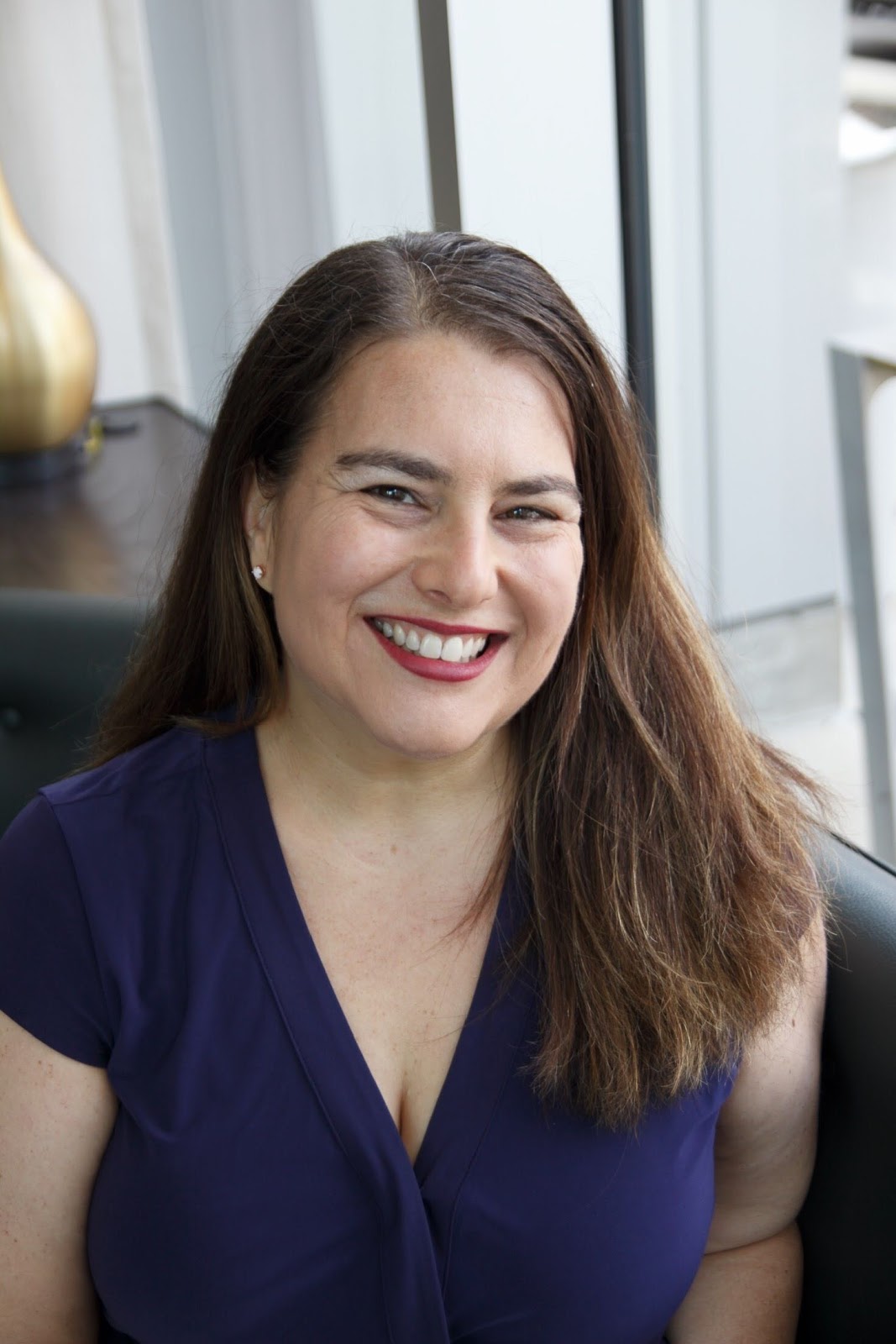 As Director of Sales, Marketing, and Business Development for Lauren's Hope, Tara Cohen is often the voice of Lauren's Hope. Whether she's writing the Lauren's Hope blog, crafting a marketing email, or describing a new product, Cohen brings a little personal touch to everything she creates.
Part of the LH team since 2012, Cohen has spent years learning about various medical conditions and what engravings are most helpful for each.
In addition to her years of experience at Lauren's Hope and all of the research she puts into writing for LH, Cohen draws on her own life experiences to bring a human touch to the LH blog.