September brings many things. The kids are back at school. Fall arrives, and the weather starts to turn cooler. September also means that it's National Yoga Awareness Month! National Yoga Month got its start back in 2008, when the Department of Health and Human Services made it a national observance. The goal of this campaign is to educate the public about the many health benefits of yoga and to encourage everyone to live a healthy lifestyle. Whether you are a seasoned yogi, or you're interested in getting started, there's no better time than September!

Why Yoga?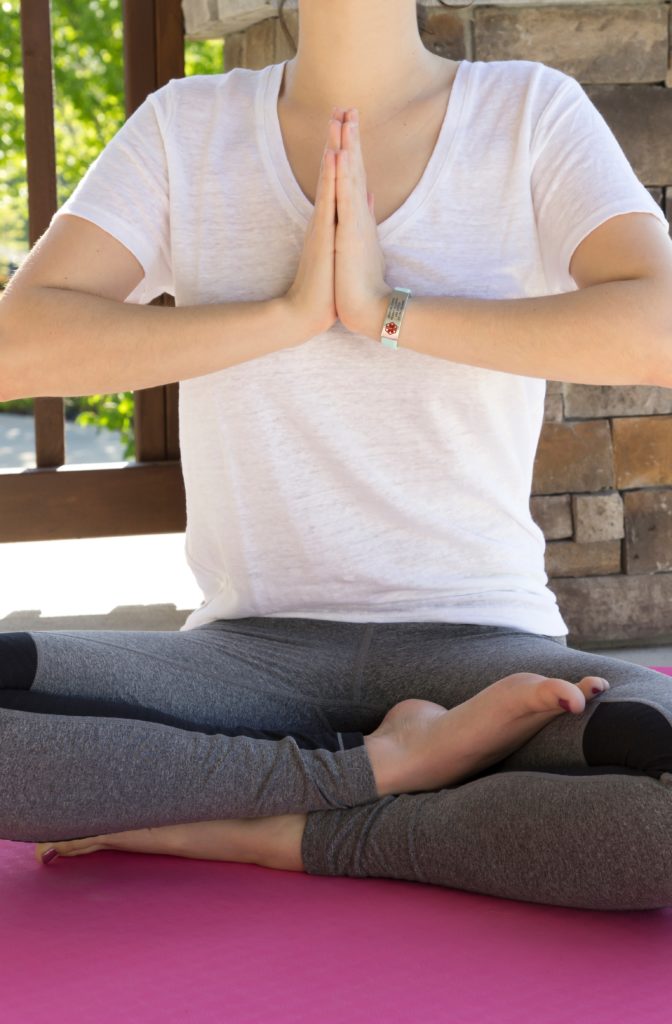 There are many reasons why yoga is a great way to get fit and healthy. Yoga just makes you feel good. You not only feel healthier, but you will feel more grounded and centered, and this feeling lasts all day. You don't have to spend a fortune on a gym membership. If you can't afford to take group classes, you can set up a little space in your own home. All you need is a yoga mat and a DVD (a nice scented candle can help as well).
Yoga is for just about everyone, regardless of age or fitness level. Plus, there are several different types, including hatha, ashtanga, bikram (hot yoga), power yoga, and more. If you're new to yoga, it may take a bit of experimenting, but you are sure to find a style that best suits you.
Health Benefits
Yoga has a whole host of health benefits. It can help to reduce your risk for developing high blood pressure and can help lower your cholesterol and resting heart rate. Certain positions can help to relieve back and spine pain, and actually strengthen weak areas. It may even be helpful in treating asthma. Plus, it is a great way to reduce stress and anxiety. Some studies have even shown that can sometimes be helpful in reducing stress and physical discomfort in women who are being treated for, or recovering from, breast cancer.
There are numerous other benefits to yoga as well, including such things as increased flexibility, improved balance and coordination, increased muscle tone and strength, and better injury protection. Even if you're only getting into yoga for one or two benefits, you will soon realize that you are reaping far more than you ever expected.
National Women's Health and Fitness Day
The last Wednesday in September also marks National Women's Health and Fitness Day, a day devoted to providing women of all ages with valuable information regarding the importance of exercise and healthy lifestyle choices. Over 500 organizations across the United States will be hosting activities such as exercise demonstrations, informational workshops, walks, and more. Yoga (whether you take part in an organized class or practice on your own) is a great way for women to stay active, improve heart health, decrease stress and anxiety, and help to alleviate pain. Events are held in different types of venues all across the US, including hospitals, community centers, health and fitness centers, and more. Check out fitnessday.com for more information.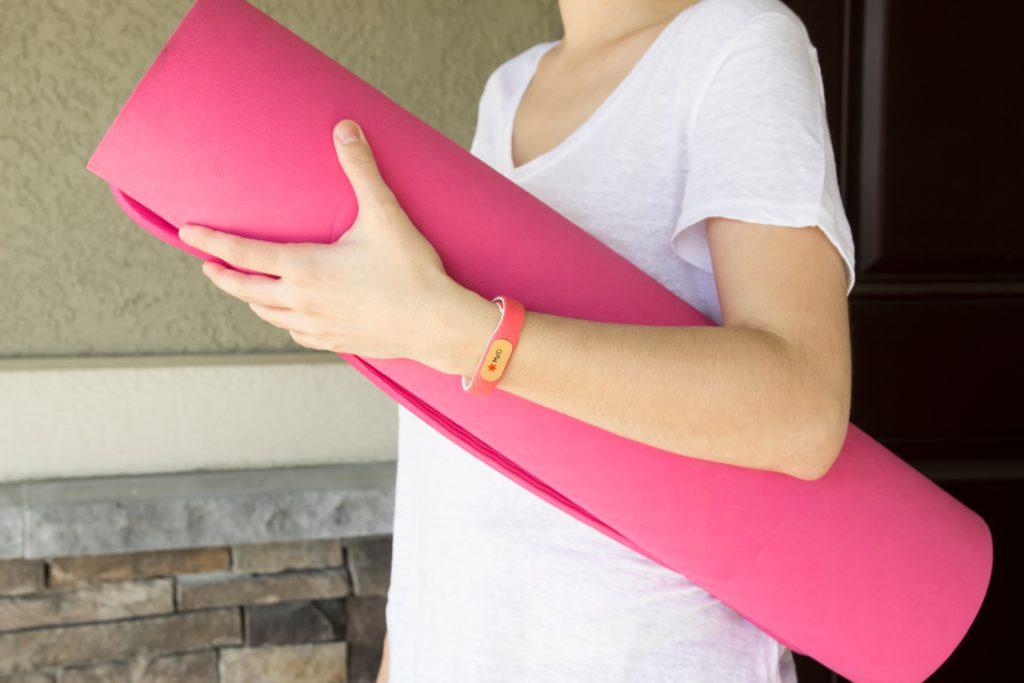 Yoga Moves You Can Do at Your Desk
Stuck at your desk with no way to get to your local studio, and you don't have time for yoga at home? There are plenty of moves you can do this September in honor of National Yoga Awareness Month, and you don't have to leave your desk. As always, it's a good idea to check with your health care provider before beginning any fitness regimen. These moves are great for beginners; just be sure that they're safe for you.
The Basics
When you're seated in your chair, try the twist. Turn to one side, and use that same arm to deepen the movement. Hold for 5 to 8 breaths and switch. The seated crescent moon can help to alleviate neck and shoulder discomfort from being hunched over a computer all day. Lift your arms over your head with your palms together, fingers wide. Lean to one side for 2 to 3 breaths and then lean the other way.
Get Moving
You don't have to stay seated the whole time. Try the sit and stand chair pose. This will help to keep your glutes and hamstrings loose. Start seated with your feet flat on the floor and your knees at 90-degrees. Press down on your heels and stand up, taking care not to move your feet inward or use your hands. Then sit back down. Avoid leaning over. Do these motions 5 to 10 times.
Use Your Desk
Try some desk chaturanga (yoga pushups). Place your hands on your desk, shoulder width apart, and set your feet back so your body is diagonal to the floor. Bend down until your elbows are at a 90-degree angle, making sure to keep them inward toward your body. When you have finished these pushups, use your desk for upward dog. You can also lean on your desk for some planks to lengthen your spine.
How You Can Get Involved
Ready to get involved in National Yoga Awareness Month? There are over 1,500 yoga studios across the nation offering one week of yoga for free, and over 1,000 events. Check out your local yoga studio to see if they are offering any September specials. You can also take a look at your community flyer to find out if there are any events near you that you can attend. You may just find your new fitness obsession.