Mental health disorders are not generally the first conditions that come to mind when people think of medical alert bracelets, which are more often associated with things like diabetes or drug allergies. However, wearing medical IDs for mental health conditions can be extremely beneficial.


Who Should Wear Mental Health Medical Alert ID Jewelry?

The National Institute of Mental Health (NIMH) reports that, "Nearly one in five U.S. adults live with a mental illness." Some are acquired, such as Post-Traumatic Stress Disorder (PTSD, while others are developmental, such as Autism Spectrum Disorder (ASD), yet all are conditions for which a mental health medical bracelet can be helpful.

• Anxiety Disorder
• Attention Deficit / Hyperactivity Disorder (ADHD)
• Autism Spectrum Disorder (ASD)
• Bipolar Disorder
• Borderline Personality Disorder
• Dissociative Disorders
• Eating Disorders
• Major Depression
• Obsessive Compulsive Disorder (OCD)
• Personality Disorders
• Post-Traumatic Stress Disorder (PTSD)
• Schizophrenia

What Are The Benefits of a Mental Health Medical Alert Bracelet?

Medical ID bracelets for mental health conditions serve three primary purposes:
1. Advocating for an individual who cannot advocate for him or herself, either situationally or as a matter of baseline functioning
2. Providing peace of mind to loved ones and caregivers
3. Providing peace of mind to the wearer

Medical ID bracelets for mental health may list the medications a person takes, which can help EMTs and other first responders in the course of their triage and treatment. And, of course, simply having that bracelet on, be it a bipolar medical ID bracelet or an adhd alert bracelet, can provide peace of mind to both the wearer and his or her loved ones.

When Mental Health Conditions Cause or Complicate an Emergency

For example, a person with an anxiety disorder may find him or herself experiencing a panic attack or anxiety attack. This may lead to an inability to communicate one's needs effectively to those attempting to help. That's where an anxiety disorder bracelet with the medical caduceus symbol fits in. This type of custom medical ID bracelet can provide information and instructions to help people understand what is happening and how best to help.

Likewise, a person with autism might:
• Wander (also called, "eloping")
• Refuse assistance
• Behave atypically
• Lack the ability to communicate

While an autism alert medical ID will not prevent these challenges, whether they cause or take place during an emergency, wearing a medical alert bracelet can help bystanders and emergency medical personnel in providing assistance.

What Do Mental Health Bracelets Look Like?

There are almost limitless available styles for mental health medical ID bracelets. From mental health wristbands in sporty silicone to medical ID dog tags, for mental illness as with any condition, the choice is yours because all of our jewelry is custom engraved. 

Shop any of our medical alert bracelet styles for women, men, girls, and boys, and we can custom engrave them just for you.

What Should I Put On My Mental Health Medical Alert Bracelet?

It's important to keep your medical ID bracelet engraving short and concise, focusing on the most vital information:

• Full name
• Diagnosis / Condition
• Allergies
• Treatment Restrictions or Considerations
• Emergency Contact Information

Here are some sample mental health engravings.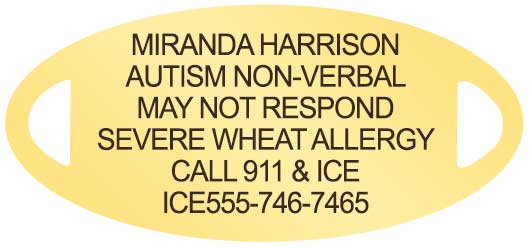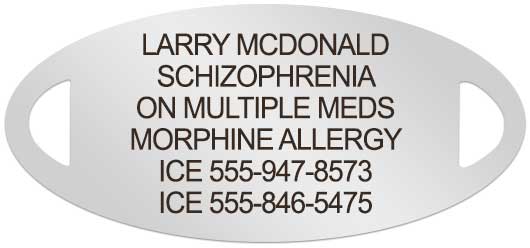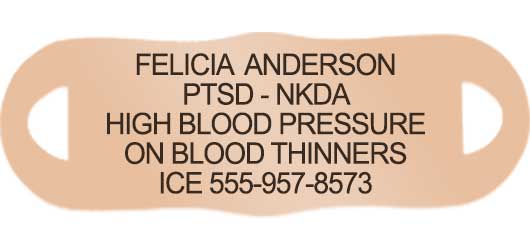 Need more help? Let us help you figure out what you should put on your mental health ID bracelet.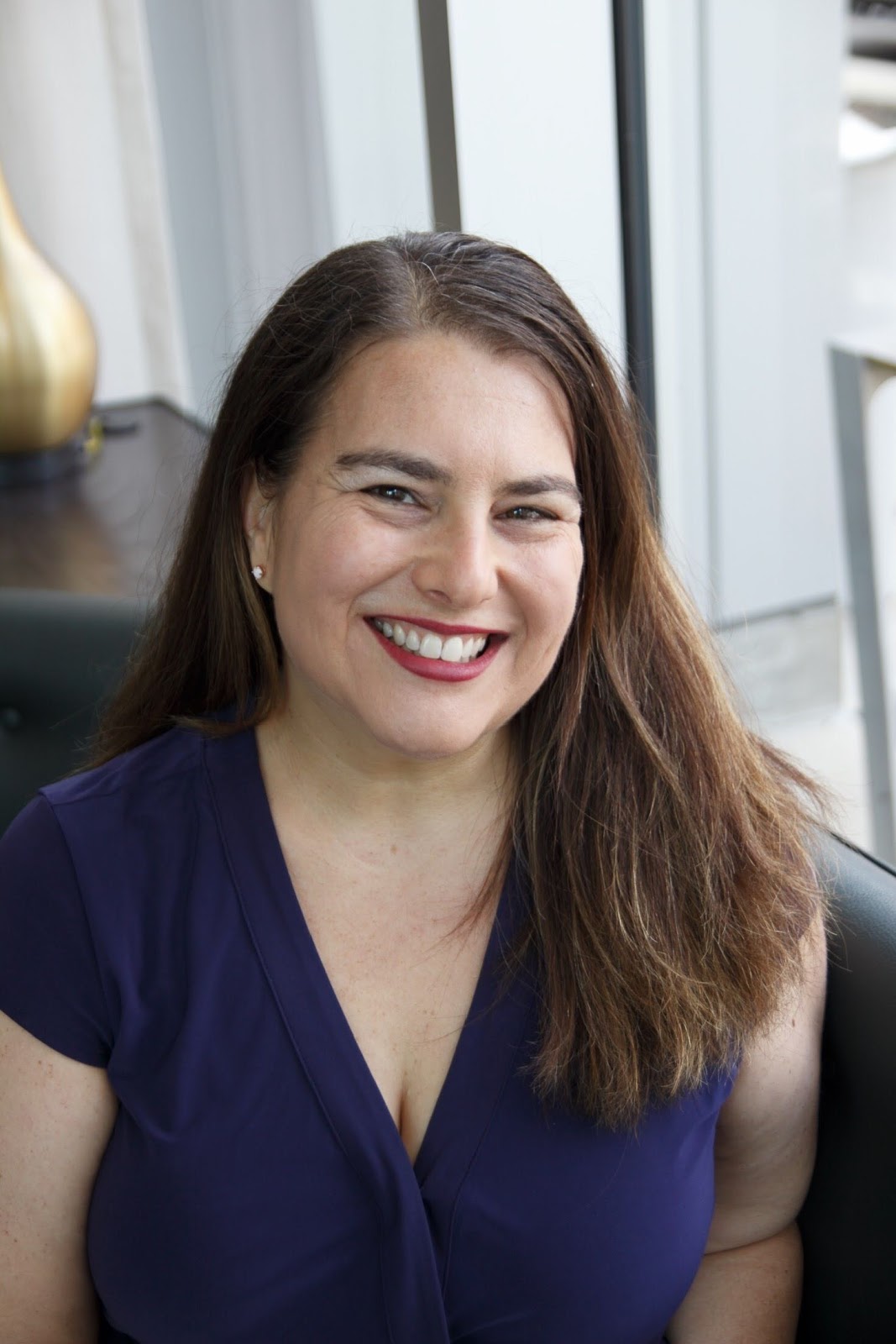 As Director of Sales, Marketing, and Business Development for Lauren's Hope, Tara Cohen is often the voice of Lauren's Hope. Whether she's writing the Lauren's Hope blog, crafting a marketing email, or describing a new product, Cohen brings a little personal touch to everything she creates.
Part of the LH team since 2012, Cohen has spent years learning about various medical conditions and what engravings are most helpful for each.
In addition to her years of experience at Lauren's Hope and all of the research she puts into writing for LH, Cohen draws on her own life experiences to bring a human touch to the LH blog.