I've always wondered,"What does sick look like?" While growing up with congenital heart disease, I was commonly told I looked too young, too healthy, too pretty, or even too happy to have a complex, chronic condition that labeled me as "sick." Society did its best to push these stereotypical labels on me of what I should look like and what I should expect from my life, but I refused to accept it. Instead, I fought to show the world that disease is not identified by age or appearance.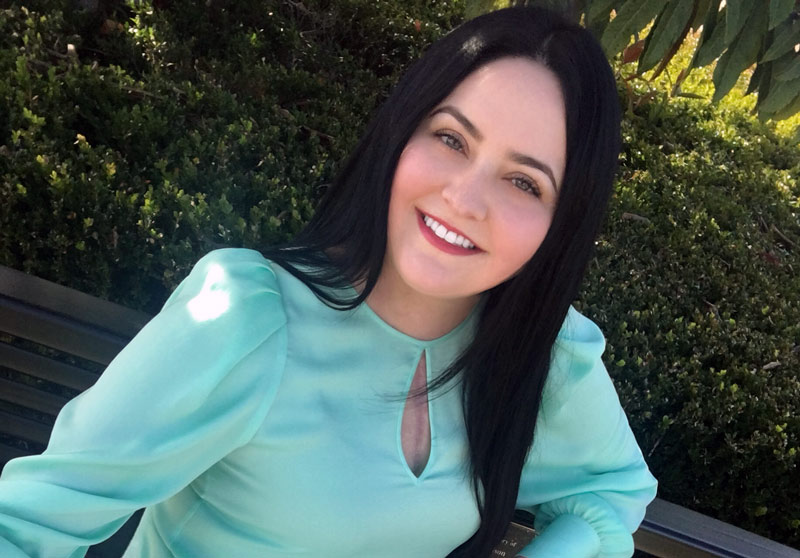 …BUT I REFUSED TO ACCEPT IT
I was first diagnosed with congenital heart disease (CHD) at 4 weeks old in a small town emergency room while I was unexpectedly in congestive heart failure. It was determined that I was born with three congenital heart defects: coarctation of the aorta, aortic valve stenosis, and mitral valve regurgitation. CHD is the leading birth defect and affects nearly 1 out of 100 babies born in the United States. It's important to recognize that CHD is an incurable disease that requires lifelong management and typically treatment.
As a child, my condition was treated with a closed-heart surgery at 4 weeks old and three open-heart surgeries at 9 months old, 7 years old, and 18 years old. In the years following my last open-heart surgery, and into adulthood, complications led to me receiving an implantable cardioverter defibrillator and two cardiac ablation procedures to treat life-threatening arrhythmias. I learned that I suffered a myocardial infarction during my last open-heart surgery at age 18 and an ischemic stroke during my cardiac ablation procedure at age 20. Despite years of wonderful medical and self-care, the time came when all treatment options that would allow my native heart to give me a good quality of life were exhausted, and I was listed for heart transplantation at age 26.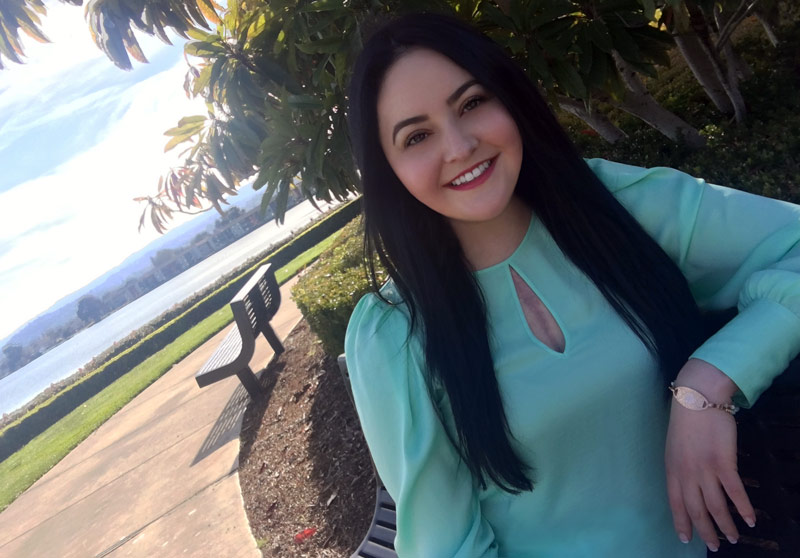 CHD IS THE LEADING BIRTH DEFECT AND AFFECTS NEARLY 1 OUT OF 100 BABIES BORN IN THE UNITED STATES.
With any disease, organ transplantation is an end-stage treatment option because of our limited resources and the complexity of transplantation. Without enough organ donors, over 115,000 people in the United States are currently waiting for a life-saving organ transplant on the United Network for Organ Sharing (UNOS) Waiting List. Sadly, about 21 people die per day waiting, while the others hope to never be a part of that statistic. Thanks to one individual making the decision to be an organ donor, I received my perfect donor heart on September 25, 2017, after 661 days on the UNOS Heart Transplant Waiting List. I am now the healthiest and happiest that I have ever been in 28 years.
Although, it was a long journey to get to where I am, I never allowed my life to be anything less than I could have made it. I have lived a very fulfilling 28 years while still prioritizing my health by always taking my medications, regularly attending appointments, and what many people forget about: always wearing a medical ID bracelet. Throughout a lifetime of serious medical conditions, a medical ID bracelet has given my family and myself peace of mind to allow me to live a more independent life.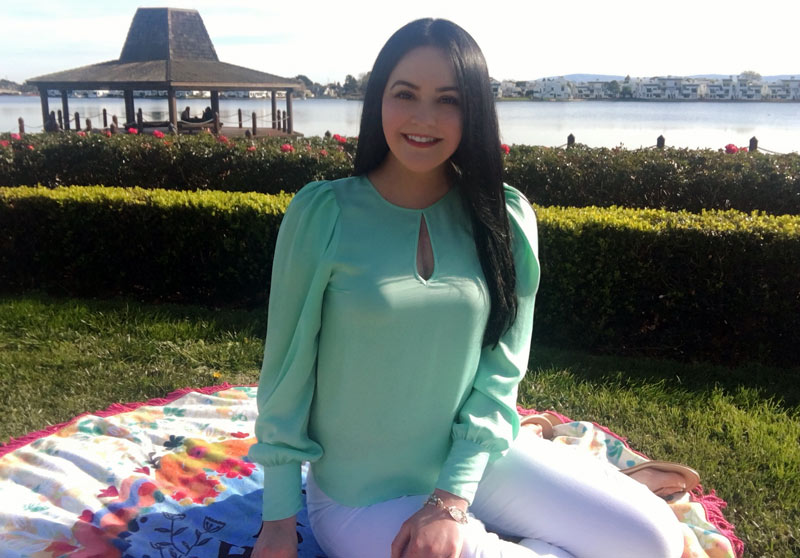 I was ecstatic to find Lauren's Hope Medical ID Jewelry that allows me to continue feeling secure without advertising my chronic disease. Lauren's Hope has embraced the message I have always tried to live by, and that is that nobody ever can look too young, healthy, pretty, or especially, too happy to have chronic disease, and thus, need the protection of medical ID jewelry.
I WAS ECSTATIC TO FIND LAUREN'S HOPE MEDICAL ID JEWELRY…
You can learn more about adults living with congenital heart disease at www.acha.org. To help the over 115,000 people in need of a life-saving organ transplant, please register to be an organ donor at www.registerme.org.
---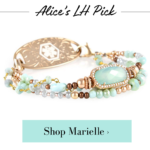 Alice is wearing the Marielle Medical ID Bracelet -Everyday glam with a little art deco feel, Marielle is a gorgeous three-strand, beaded, interchangeable medical ID bracelet that's perfect for day-to-evening wear. Featuring sparkling a sparkling sea-foam chalcedony centerpiece in a cubic zirconia-encrusted rose gold bezel, this handcrafted, interchangeable medical ID bracelet pairs perfectly with your custom-engraved medical ID tag. With blue jade, antique copper, gold chain, and rose gold accents, the Marielle Medical ID is sure to become your go-to favorite.