Gifting A Medical ID | Five Things You Need To Know

Gift giving can be tough for a lot of reasons:
We try to give thoughtful gifts with meaning.
We need something for that impossible-to-shop-for person who has seemingly everything.
We want to give something useful.
Thankfully, there's one gift that fits the bill across the board: medical ID jewelry. Med IDs are thoughtful, useful gifts that show you truly care. Plus, with hundreds of styles to choose from, even that one aunt who has everything can't possibly have all of these.

Giving medical ID jewelry as a gift sometimes comes with a few questions, so here are the…
Top Five Things You Should Know About Gifting A Med ID:
5. Everyone knows someone who needs a medical ID.
The people in your life are so much more than their conditions, so we don't necessarily think about gift-giving in terms of, for example, looking for gifts for people with diabetes or finding presents for people with allergies. But that's exactly the point. Everyone, regardless of health status, has some piece of information a first responder needs to know in an emergency, yet not everyone wears a med ID.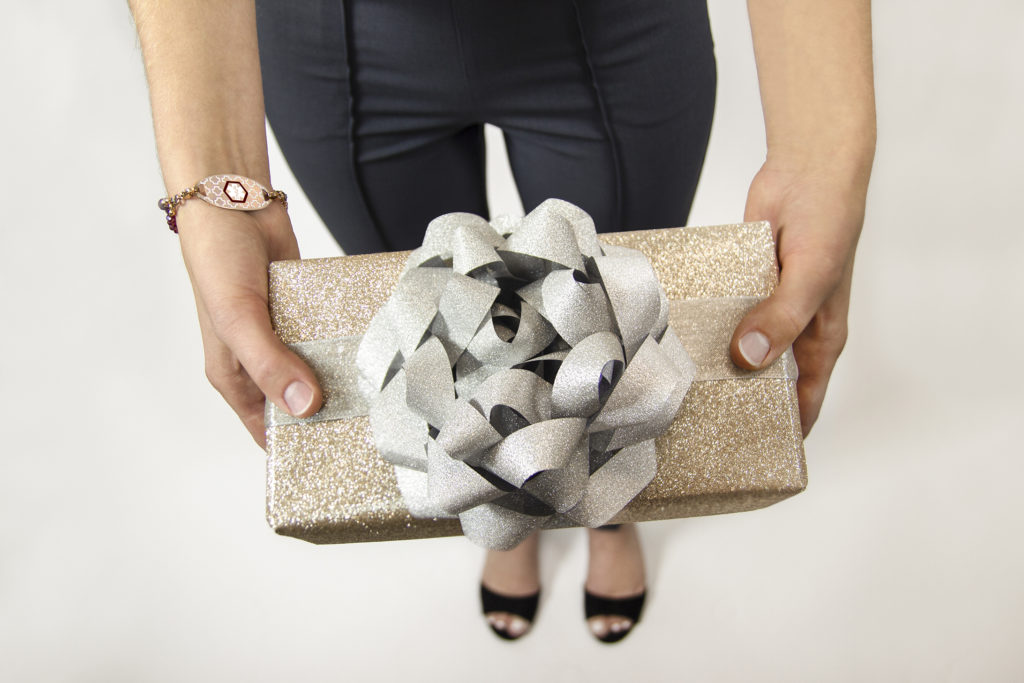 A medical alert is a thoughtful gift that is truly useful for so many people in your life, whether they have a history of diabetes, autism, breast cancer with lymphedema risk, food or drug allergies, adrenal insufficiency, a pacemaker, heart conditions, steroid dependency, blood thinner use, or any other medical condition or treatment consideration. Medical IDs even make great gifts for people who often don't carry identification, such as athletes and kids, as ICE (in case of emergency) IDs.

4. Custom engraving means every ID works for every condition.
People often think they are limited in their medical ID choices, looking for, "diabetes bracelets" or "allergy alerts." The truth is, with custom engraving, every ID works for every person and condition. The same medical ID one person might wear as a lymphedema alert, another person will wear for drug allergies or to let EMTs know they have a pacemaker and need to avoid MRIs.
We recommend engraving the wearer's name, chief medical condition(s), allergies, treatment considerations, and at least one emergency contact number preceded by the letters ICE for, "In Case of Emergency." Still not sure what to engrave? Here's a link to some common conditions and suggested engravings.

3. Some styles are easier to gift than others.
If you don't know your gift recipient's exact wrist size, here are some great ideas for giftable med alerts:
Try medical alert cuffs: Cuffs are easy to pull wider and squeeze closed. We offer men's and women's cuffs, and they fit a broad range of adult wrist sizes.
Shop SmartFit and SmartSize medical ID bracelets: Our SmartFit and SmartSize medical alert bracelets feature adjustable sliding clasps or adjustable chain closures, both of which offer at least an inch of flexibility in your sizing.
Think about medical ID necklaces: As a full 95% of EMTs report that they check the neck and both wrists for a medical ID, necklaces and dog tags are great gift options. Med alert necklaces make for easy gifting with no measuring needed!
2. Let them shop for themselves.
Medical ID Jewelry Gift certificates from Lauren's Hope are always a great option. Available in custom denominations, giving a Lauren's Hope gift card is a great way to show you care. Plus, it lets your recipient have the fun of choosing the perfect style herself.
1. We're here to help.
Most of our medical ID jewelry really does require a wrist measurement so we can provide a great fit. Of course, asking for a wrist measurement is a pretty odd request, and it will give away the surprise, especially if your recipient is already a Lauren's Hope fan! Here are a few ways we can help: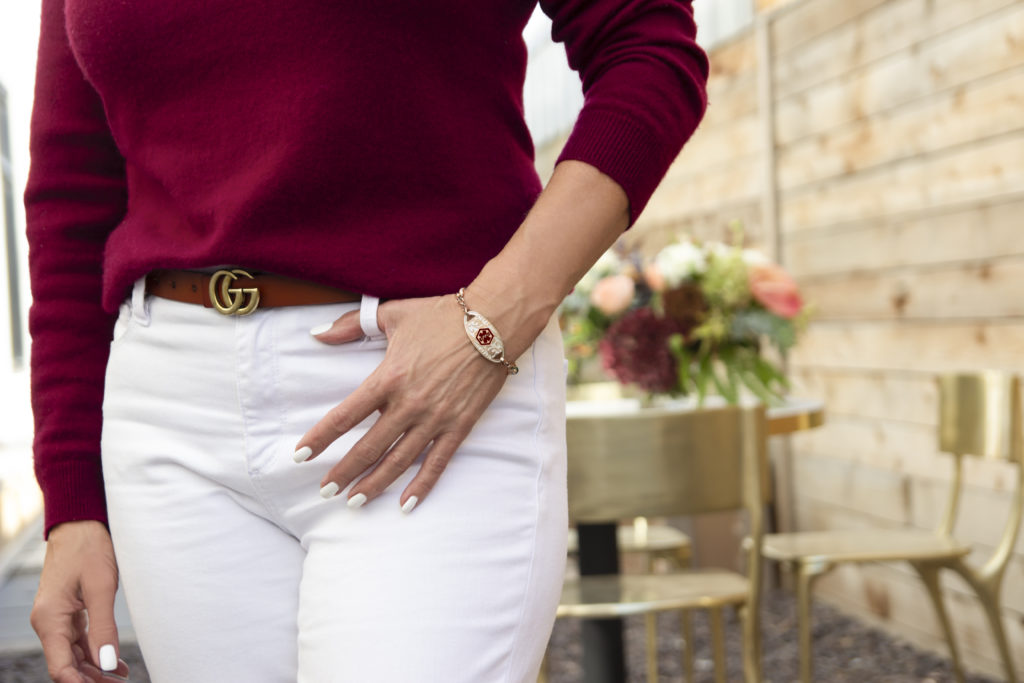 If your recipient owns any Lauren's Hope jewelry, give us a call. We can look up their past sizing information for you.
If you have to guess, choose an interchangeable med ID (one with a lobster clasp at either end). This way, size exchanges are quick and easy!
Not sure what to engrave? Have other questions? Just reach out. We are available by phone Monday through Friday, 8a – 4:30p US Central time, and our in-house customer service team is happy to assist you. You can also find answers to our most Frequently Asked Questions, or submit a question of your own, on our Contact Us page.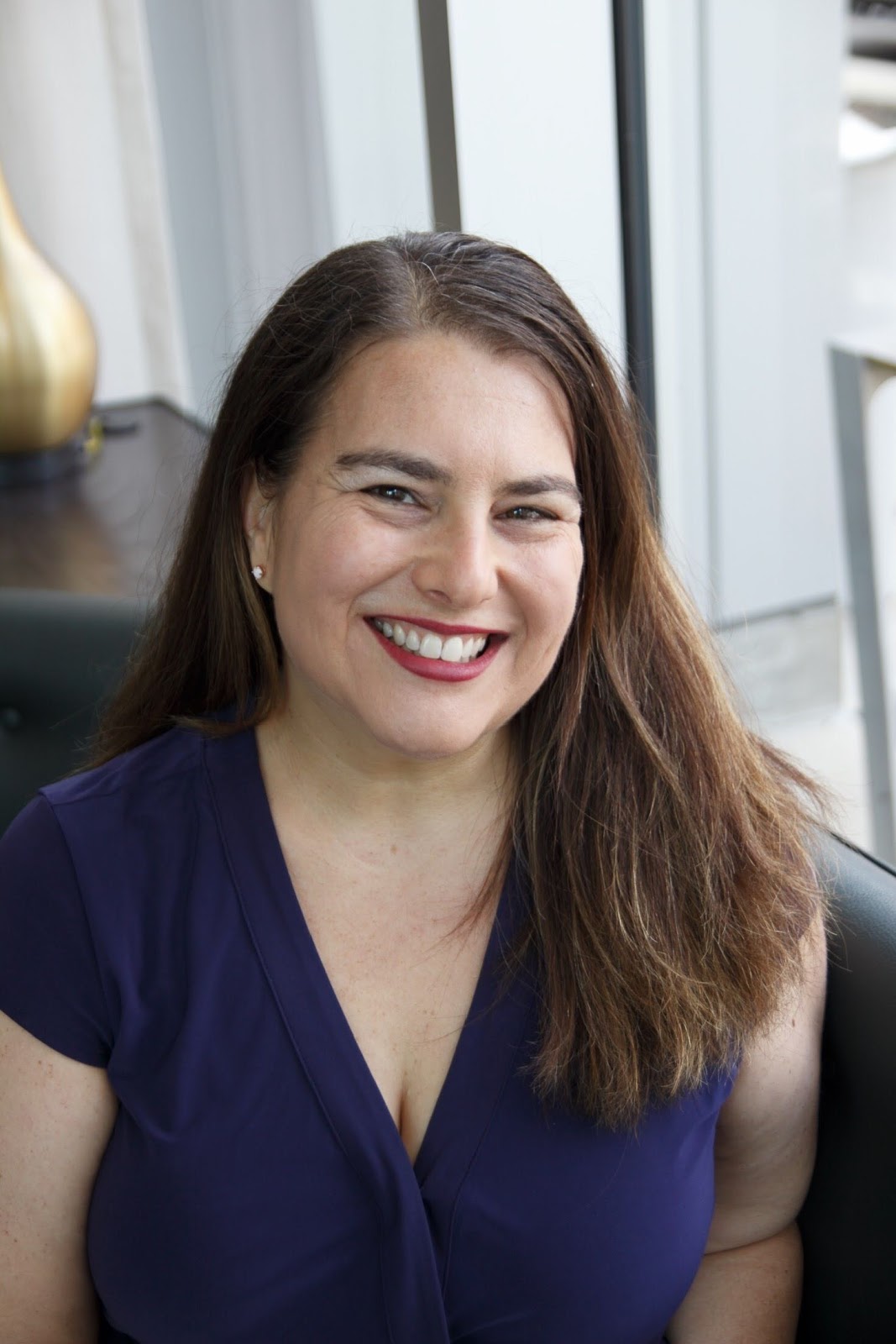 As Director of Sales, Marketing, and Business Development for Lauren's Hope, Tara Cohen is often the voice of Lauren's Hope. Whether she's writing the Lauren's Hope blog, crafting a marketing email, or describing a new product, Cohen brings a little personal touch to everything she creates.
Part of the LH team since 2012, Cohen has spent years learning about various medical conditions and what engravings are most helpful for each.
In addition to her years of experience at Lauren's Hope and all of the research she puts into writing for LH, Cohen draws on her own life experiences to bring a human touch to the LH blog.