First…what is Pokemon Go?
Well, it's a little bit silly and a whole lot of fun! Pokemon Go is an app for iPhone and Android. The whole goal is to get outside and track down Pokemon in the real world. So, is it a whole bunch of people walking around looking at their phones? Sure. But it's also so much more.
Top Five Reasons You Need To Play Pokemon Go
You get your steps in.


Although popular fitness trackers like FitBit, Apple Watch, and Jawbone don't know which users are part of the Poke-Craze for sure, Jawbone Up tracked the steps of users who mentioned "Pokemon" in a comment in their app the weekend of the game's release. Those users took an average of

62.5% more steps than they normally do

in the same time period.

Getting in those extra steps can lead to some really awesome effects, like reducing your risk of coronary heart disease, improving blood pressure and blood sugar levels, maintaining a healthy body weight, and much more. Plus, exercising in general is good for mental well-being (and so is finally catching the elusive Clefairy in my neighborhood…).




It brings people together and just might teach you something new.


Pokemon Go literally brings people together in the real world. Whether you're sharing information about where to find a particular species of Pokemon or getting tips on training, Pokemon Go is bringing people together, and that's a great thing. 

Being around other people can help reduce stress, and meeting new people can lead to long-lasting relationships. Who knows, maybe your new friend is at the Pokestop down the street.

Pokemon Go can also be educational. Yesterday I learned all about the super cool neighborhood where I buy my coffee just by tapping all the PokeStops in the vicinity as I waited in line. There are so many art installations and historical landmarkers that I never even noticed until I started hunting for Pokemon. Who would have thought that staring at our phones could ultimately make us really notice all the neat things in the world around us?

All the fresh air and sunlight.


We all know that fresh air and a healthy amount of sunlight can be good for us, but sometimes it's hard to get out and take advantage of it. Pokemon Go is bringing people outside en masse.



The smell of fresh air can relieve stress, increase happiness, and energize you. Plus, your four-legged friend will also appreciate the extra outdoor time — I know Herbie sure has! #herbiespam

It offers a break from your everyday routine.


Taking breaks throughout the day is important, and it actually helps to increase your productivity by preventing boredom and improving concentration. It's important, though, that a quick Pokemon Go check is just that — Quick. It's easy for something as fun and exciting as catching a Pikachu to distract you for hours, so it's important to set time limits for yourself.





Spending a few minutes on a Poke-break can be great for productivity overall, but like most things, moderation is key.



It's a great reminder that safety always comes first!


You knew I'd get to this part, right? We have to talk safety. Always be aware of your surroundings while you're out to catch 'em all, and make sure you're wearing your medical ID while you're out and about. We can't promise wearing a

Lauren's Hope medical ID bracelet

will help you catch a Articuno, but hey…it couldn't hurt.
Are you out to catch 'em all? Share your Poke-pics showing you catching a Pokemon while wearing your LH medical ID over on Instagram and Facebook! Hash tag us #LaurensHopeID!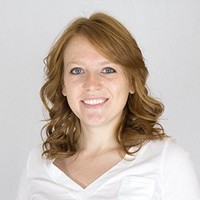 As UX/UI Designer and Website Manager for Lauren's Hope, Brittany Raum wears a lot of hats. Wearing her UX/UI Designer hat, Brittany creates positive customer experiences on the website by creating and implementing a blend of functional design that helps each visitor more easily find their way to the right products and information. Her Website Manager hat is no less integral to the customer experience. In that role, Raum is involved in strategy, analytics, troubleshooting, and a wide array of tech-driven projects. She collaborates with every part of the Lauren's Hope team, always looking for ways to better serve our customers.