Cabinet locks. Car seats. Seat belts. Helmets. Knee pads. We employ a lot of gear to keep our kids safe as they navigate the world. One item your child should never leave home without, however, is one a lot of parents never actually consider: a kids' safety bracelet.

Kids' safety bracelets, sometimes called child ID bracelets, are not the same as kids' medical safety bracelets or kids' medical ID jewelry. Here, we'll break down the differences and learn a bit about each of these kids' safety products.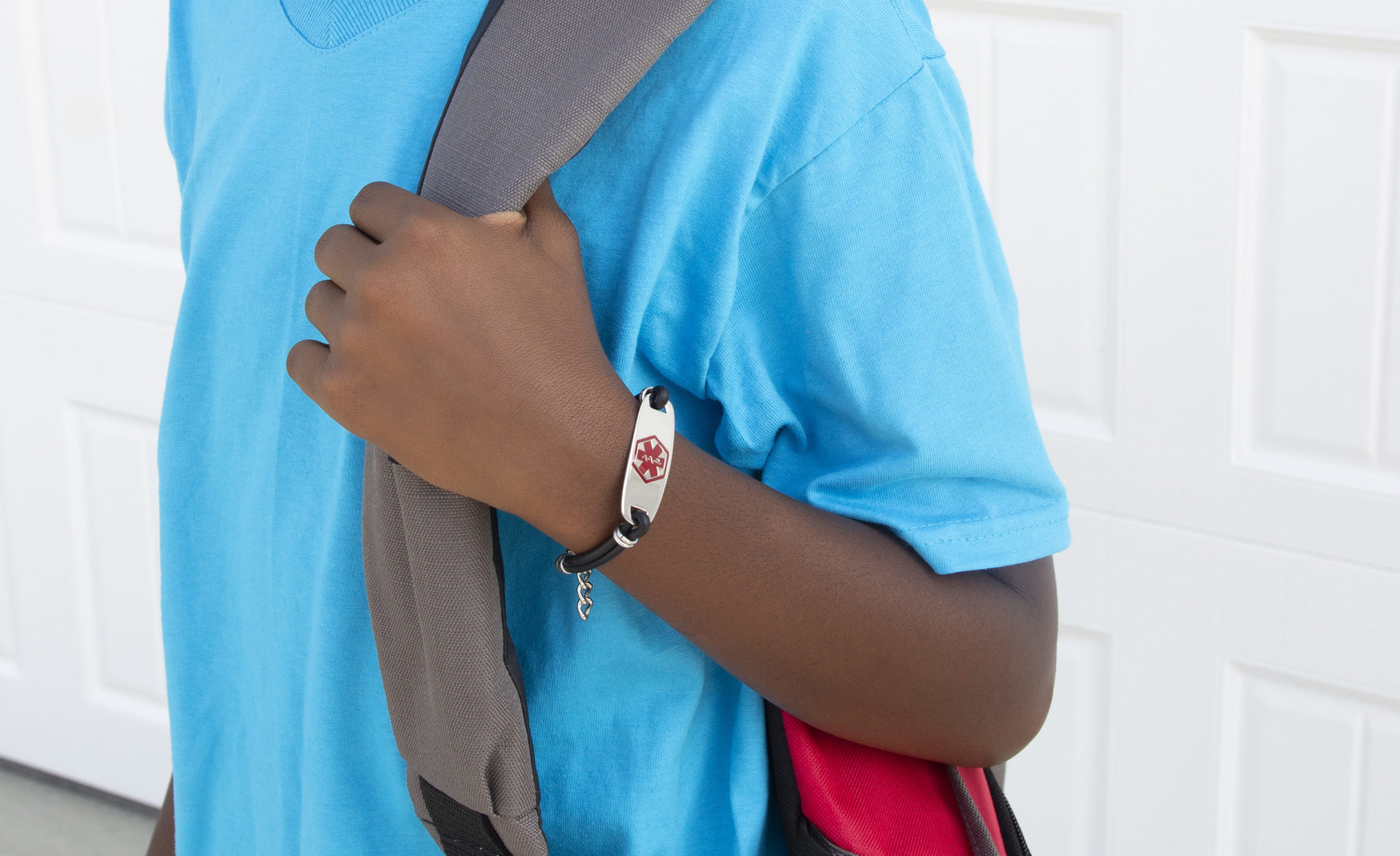 What Are Medical Safety Bracelets For Kids?
Medical safety bracelets for kids are more commonly known as kids' medical ID bracelets. There are two main purposes of these forms of medical alert jewelry:
To proactively alert caregivers to the fact that a child has a medical condition such as Type 1 Diabetes or a food allergy: For example, in a pre-school setting wherein a child with a dairy allergy needs a completely dairy-free snack, yet caregivers come and go in shifts and turnover may be high, it's imperative that the child's med ID stand out so that as caregivers learn all the kids' names and particular needs, the ID keeps that allergy top of mind for those in charge.
To inform first responders and others of what may be causing an emergency and how to help: During an emergency situation, a custom-engraved kids' medical alert bracelet helps first responders triage and respond more quickly and accurately. Plus, when a  parent or guardian's phone number is listed right on the child's med alert, that adult can be contacted more quickly for further information and, of course, to come be with his/her child.
How Are Medical ID Bracelets Different From ICE IDs?
Medical ID bracelets are different from ICE (In Case of Emergency) IDs, child ID bracelets, or kids' safety bracelets. Medical IDs for kids are custom-engraved medical alert bracelets or necklaces that include a child's name, condition(s), allergies, treatment considerations, and/or emergency contact information. The universally recognized medical caduceus symbol on the front alerts EMTs and other first responders to the presence of medical information on the back.
Much like a kids' medical alert, a child ID bracelet, kids' safety bracelet, or kids' ICE ID is also designed to help keep your child safe. However, in this case it is a form of identification as opposed to a source of medical information.
The Benefits of Kids' Safety Bracelets
We all know of a child who has wandered away at the park or gotten separated from the group at a museum or amusement park. It only takes a second, and it's terrifying for both parent and child. When a first responder or a good samaritan tries to help a lost child, the child may be in a real panic and have a very hard time recalling his or her parents' phone number(s). Plus, s/he may be afraid to speak to a stranger.

Kids' safety bracelets, child ID bracelets, or ICE IDs serve much the same purpose that an ICE ID or a Driver's License serves for an adult: It's a form of identification. In the instance of a lost child, the kids' safety bracelet therefore serves to identify your child and help your family be reunited more quickly.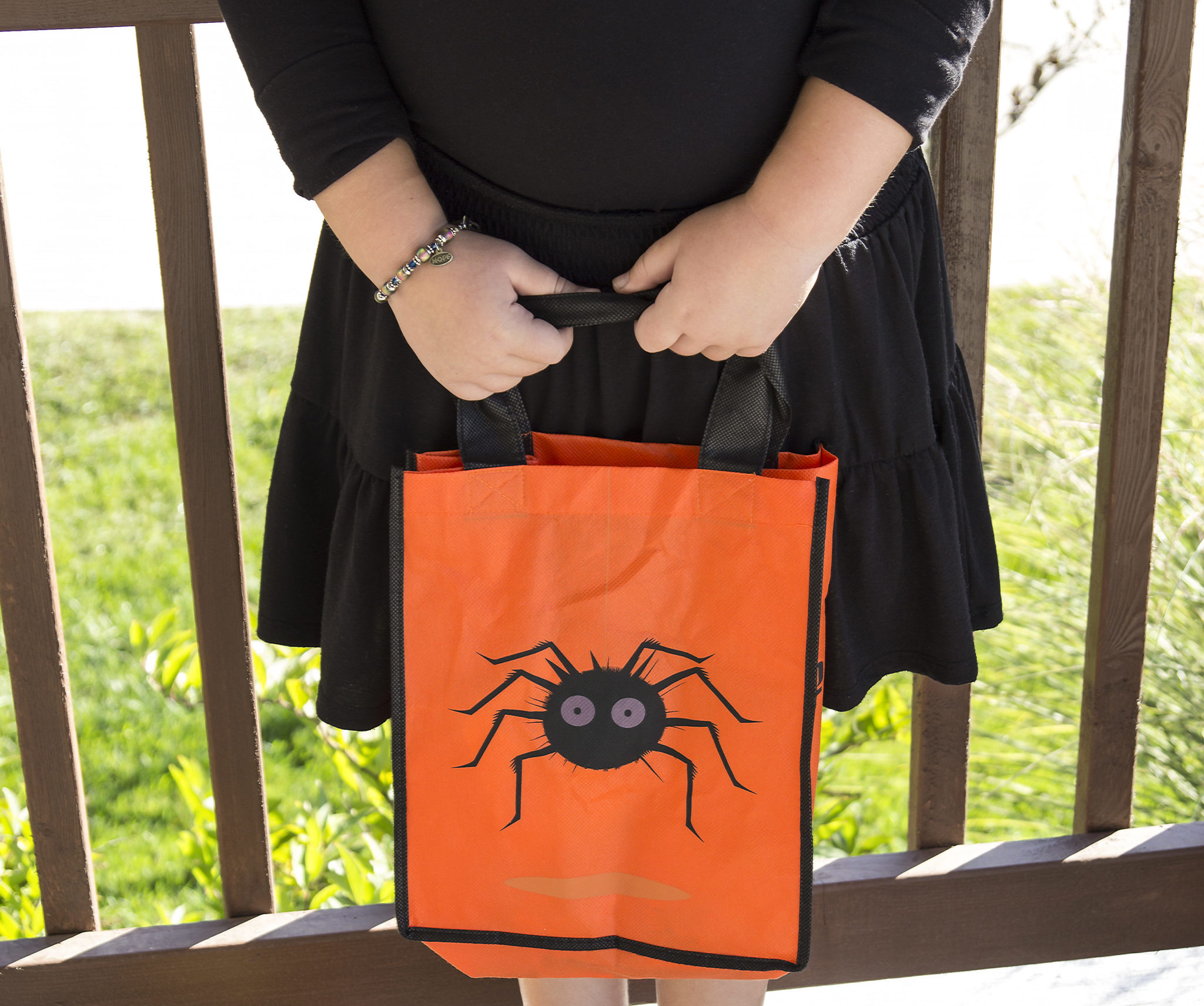 Should My Child Be Wearing a Medical ID Safety Bracelet?
In a word, yes. Kids do not carry identification like adults do, yet kids get lost. They get in accidents. Things happen. Having ICE information on a kid's safety bracelet or having accurate diagnosis and treatment information on a kids' medical ID bracelet is essential in enabling your child to receive the help s/he needs (while keeping you informed) during a potentially scary moment.

Not sure if your child needs an ICE ID or a medical alert? Consider whether your child has:

Food or drug allergies
Stinging insect allergies
Asthma
Type 1 diabetes
Epilepsy
A hearing or vision impairment
Special needs
There are dozens of medical conditions and treatment considerations for which a child needs to wear a kids' med alert. If your child doesn't have any of these concerns, an ICE ID is more appropriate.

Types & Styles of Kids' Safety Bracelets
Kids' safety bracelets and kids' medical IDs all have the same components: a band to hold it on and a tag to engrave with information. While an ICE-type child ID bracelet may have something such as, "Emergency Info Inside" or "Vital Info" on the front, a kids' safety medical alert bracelet will have the medical symbol on the front. That's the biggest visual difference.

All of these IDs for kids come in lots of different materials and styles so there's always something your child is sure to like, such as leather bracelets, waterproof sports bands, paracord, pretty beaded jewelry, and even fun pendants and dog tags. Pro Tip: If at all possible, let your child help pick out their medical alert or ICE ID. Kids who are involved in the process often surprise their parents with what they pick, and more importantly, they're more compliant about wearing it.

What to Engrave on Child Safety Bracelets
For a non-medical kids' safety bracelet, there are some basic details to engrave:
Name
Emergency contact information
For what to engrave on kids' med alert jewelry, consider the following:
Name
Chief medical condition(s)
All known allergies
Treatment considerations (EG: Celiac – No Gluten)
Emergency contact information
How to Know What Size Bracelet to Order
Every child is different, and every bracelet is, too. When you're ready to order a kids' safety bracelet or med ID, measure your child's wrist using a soft measuring tape, and follow the instructions on the web page for the specific ID you wish to purchase. Pro Tip: Don't have a soft dressmaker's tape? A piece of floss and a ruler will work in a pinch!

Keep Them Safe
We all want to keep our kids safe. Whether it's seat belts and car seats or the ever-frustrating child cabinet locks, we do everything we can to keep our kids from harm. Providing your child with an ICE or medical ID bracelet or necklace is simply one more proactive step you can take in protecting the little ones you love. Lauren's hope sells medical ID bracelets for both boys and girls. Check them out and leave a comment below.