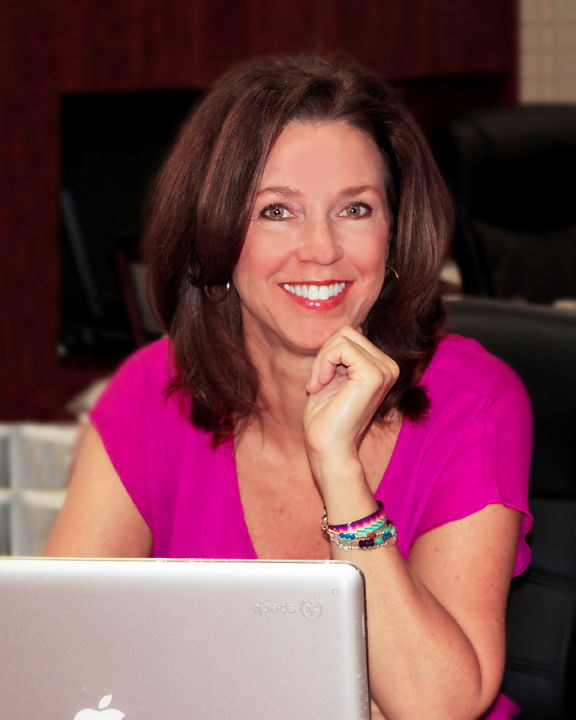 If you ever call the Lauren's Hope office on a busy day, you may have your questions answered or order taken by one LeAnn Carlson, who's friendly as they come, always ready to help, and as knowledgeable about our products as humanly possible. And she ought to be. She's the Owner and CEO of Lauren's Hope.
I sat down with LeAnn recently to talk about the company: where it started, where we are today, and what her plans are for the future of Lauren's Hope. I'd heard the story of the company's origins many times, as have most of our customers, but hearing it straight from LeAnn was an entirely different experience.

LeAnn: Well, Lauren's Hope began as a result of the need of a teenage girl who really didn't want to wear a medical ID bracelet even though she had diabetes. She was a shy girl, new to town, and she didn't have a network of friends who knew her medical history. She was starting to go to the movies with friends and have sleepovers, and her mom was concerned that Lauren would find herself in an emergency situation where she would really need a medical ID bracelet.
I had a business partner at the time, and we made mothers' bracelets that we sold in craft shows. Lauren's mom asked us to make a bracelet that Lauren would wear — that she would think was cute. Really, I just thought of it as a favor for a fellow mom, a bit of a special order. We made Lauren a few bracelets, and that was that.
But then, Lauren wore them to a diabetes education meeting, and everyone who was there wanted to order one. I really just assumed that something like this already existed. I had no idea that this was a segment of the market that wasn't occupied. Some online research showed that no one was making interchangeable, stylish medical IDs, and it became obvious that this was a niche. I mean, if you walk into a room with eight people in it, and they all want to buy your product, then that's a pretty good indicator that you've got something there.
Lauren's Hope started as a home-based business. That first summer, after sending out some press releases, I got calls from two national magazines saying they were both running the Lauren's Hope press release in their magazines in August 2001. Literally, Lauren's Hope went from nothing to having two magazines say they were publishing about the company in a single month. The company had one phone number – my cell. They ran it, and the phone blew up. My battery's dying. I'm taking one order and getting 16 messages in my voice mail at the same time. It was a big deal. That was the beginning, and that was really fun.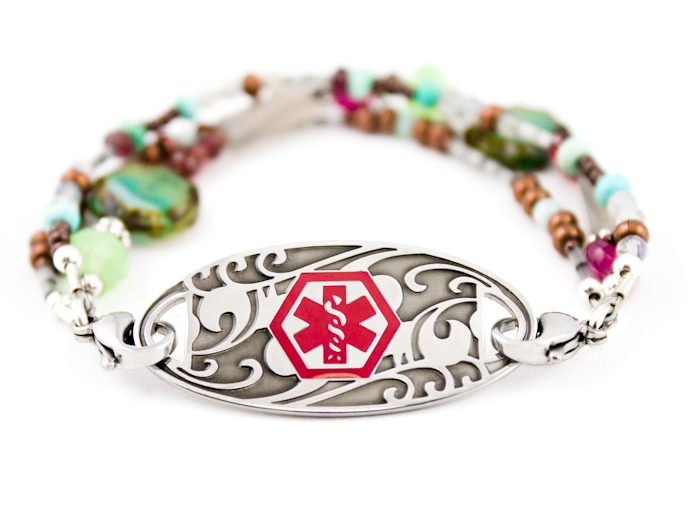 I went to some friends and neighbors who were stay-at-home moms, and they came over and helped make bracelets one day, and they asked if they should come back the next day. So they came back and came back and came back every day. We formally became a company and learned to hire people and do payroll and all of that. We were flying by the seat of our pants from the beginning. I had no experience running a real business. Doing craft shows was not a real business; it was like a traveling lemonade stand in comparison. Everything was learned on the fly – how to hire an employee, how to pay an employee, everything.
So four years went by, and we were still a home-based business when, in 2005, we signed a deal to start selling our products on QVC. It was incredible. Our first order from QVC was enough to pay the rent on an office space for a year, so we moved into an office. It was about 1500 square feet for five employees, and I didn't know how we could ever fill it up. But then, in about a year, we were packed to the gills. Today, we're still in the same space, but now we have the entire building, not just the one floor.
Tara: What has it meant to you that you've actually created an entire market segment?
LeAnn: I think it's huge. I think it's super exciting to have created that segment in the market. It feels good! And it feels good putting people to work. I remember in the early days, when we were buying our medical ID tags from a company in Minnesota that was doing our engraving for us – this is before we started doing that ourselves on site – we were ordering so many tags from this company and they would take so long that finally this company hired someone to do them just for us, and I thought it was so cool that there was someone all the way in Minnesota who went to work because of this company. Whole factories have had a big jump in business because of Lauren's Hope. I always thought that was really neat, the ripples in the pond that we were making. I still love that.
Tara: What is the best part about running Lauren's Hope?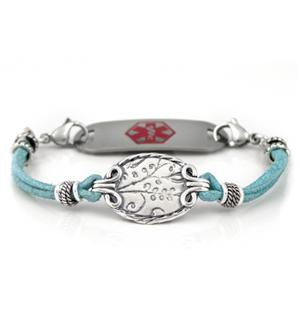 LeAnn: The best part about our product is the feedback from customers. It still amazes me. I have never written a letter to a company in my life saying, "Thank you for this product." It amazed me from the beginning that someone would sit down and write this — people email more now — but people still send us thank-you notes. They sit down and write it and stamp it and mail it thanking us for providing this product, and that was unheard of. In my mind that was the best. That was the ultimate endorsement, having people tell us that the product made a big difference in their lives.
I mean, that's a big deal when you make something that improves someone's life! I find that tremendously inspiring. We're a consumer society, yet, how often do we buy something that actually makes a difference in our lives?
These bracelets make a difference to people, and I think that's huge. We've even had a few sent back to us that belonged to people who have passed on, and their daughters want them remade into bracelets that can be worn without the plaques. I love what we sell. I love business, but I truly love our product because I love our customers so much. It makes me feel good that our products help them.
Tara: Any big plans for the future of Lauren's Hope? Inquiring minds want to know…
LeAnn: I want to keep doing what I'm doing on a much bigger scale. I want more people to keep hearing about this company. I want to reach people and help them. I want to enter new markets and utilize technology in new ways. I want Lauren's Hope to be a source of more than products. I want us to be a great information resource for people. I want Lauren's Hope to continue to be a happy place to work. I want to enjoy being at work. I want to support any employees who want to start their own businesses. I'm a big proponent of women in business and small businesses. We've had a few women who've left to start their own businesses, which is great. Working in a small business is a great place to learn the ropes; it's a good learning-ground incubator.
As for me, I just want to work. I just want to work and grow and learn and change and innovate and continue to give people what they need.
As Lauren's Hope prepares to celebrate 12 years in business this summer, we want to take a moment to thank each and every one of you for your business, for spreading the word about Lauren's Hope, for sharing your amazing stories and letters, and for your trust. It is an honor to serve our customers, and we all hope to continue to serve you well for many years to come.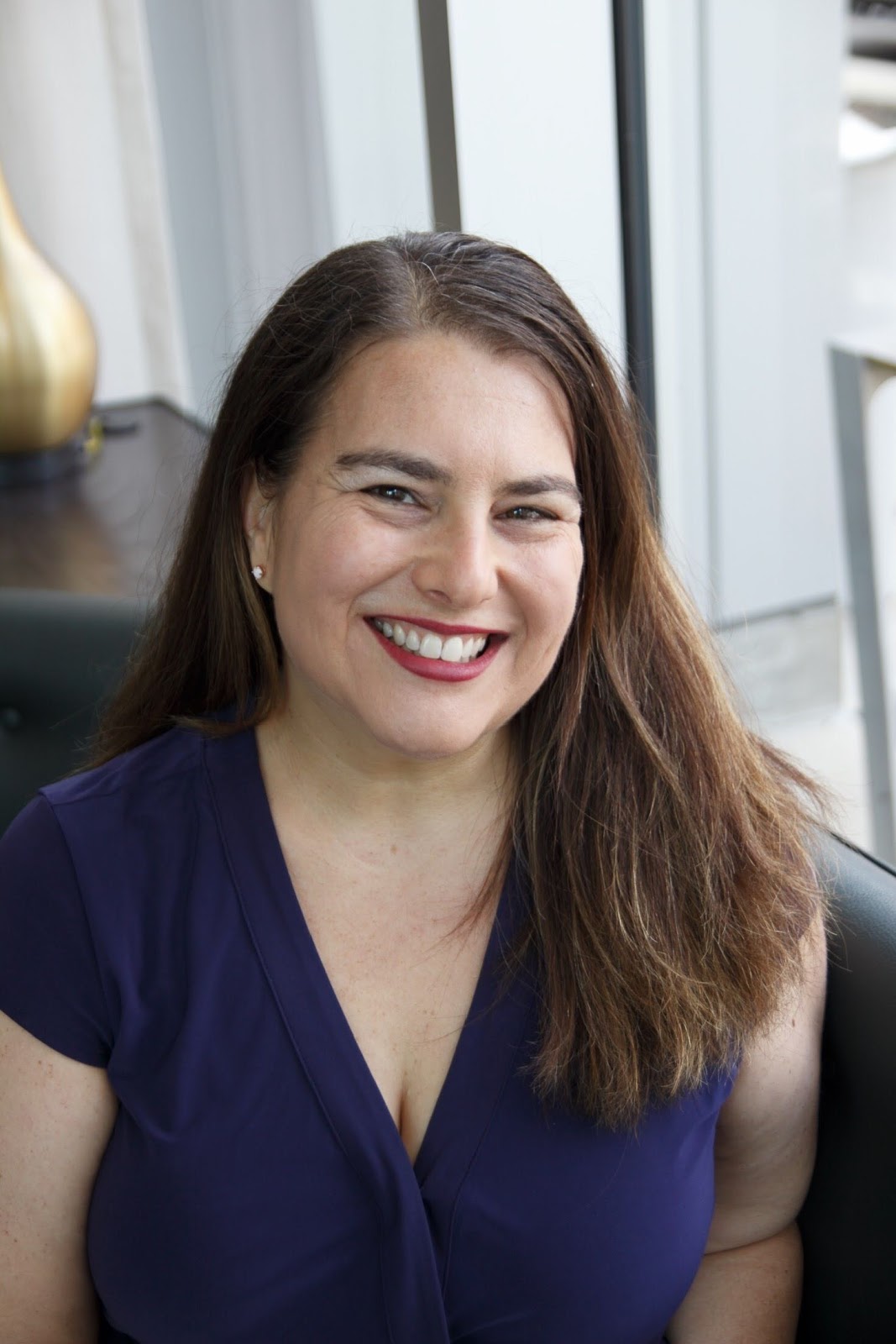 As Director of Sales, Marketing, and Business Development for Lauren's Hope, Tara Cohen is often the voice of Lauren's Hope. Whether she's writing the Lauren's Hope blog, crafting a marketing email, or describing a new product, Cohen brings a little personal touch to everything she creates.
Part of the LH team since 2012, Cohen has spent years learning about various medical conditions and what engravings are most helpful for each.
In addition to her years of experience at Lauren's Hope and all of the research she puts into writing for LH, Cohen draws on her own life experiences to bring a human touch to the LH blog.