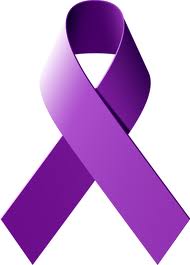 Leslie Snell-VanAnda has been through a lot in the past ten years.
It started with an epilepsy diagnosis, complicated migraines, and chronic fatigue. Hashimoto's Thyroiditis and a weakened immune system complicated things, making even the common cold feel almost unbearable. Then, after years of uncertainty, Leslie was diagnosed with a pituitary tumor, followed by Giant Cell Arteritis and Temporal Lobe Arteritis, a rare disease which affects the arteries in her brain and body with pain, causing swelling and redness in her bones. On some days, she loses her ability to see, speak, read, and get out of bed.
After her multiple medical conditions forced her to quit her job as a nurse and put an abrupt stop to her beloved camping trips with her family, this long list of medical conditions began to take an emotional toll.
"I was worried I would die before I saw my sons grow up; I worried my husband would be alone; I missed nursing and I was worried about how my mom was taking all this," she said.
All of that worry, coupled with side effects of her medication, left Leslie feeling desperate and alone. The physical and emotional pain she endured gave her a new understanding of the strength it takes to cope with a serious medical condition.
"I worked in a pain management clinic for 5 years and hospice and I never understood until I was on the other end," she said.
Leslie struggled with the psychological effects of her physical state, but she was able to come to terms with the emotional impact of her health issues with the help of her doctor.
"My advice to people who have these same conditions is to make sure they have an excellent doctor who listens – and really listens," she advised. "I am alive today because I have an excellent, caring, listening, Christian doctor."
After finding a good doctor and developing a plan for treatment, Leslie has found happiness in doing what she can, when she can. On her better days, she enjoys the pool, working in the yard, and visiting with her two grown sons. Her husband, David, recently built her a deck in the huge flowerbed she has planted in her yard. Leslie has learned to take joy in the little things, and loves watching the birds in the birdbath every morning.
"It is a beautiful, peaceful place and I think the happiness it brings me helps me deal with what is happening to my body," she explained.
But what has really kept Leslie going through this physical and emotional battle is the support she receives from family and friends. After twenty-two years of marriage, she says her husband is still her number one source of strength.
"David has been my biggest supporter when most husbands would run. I don't think I would still be here without him," Leslie told us. "He gives 110% to me 24/7. I am so blessed."