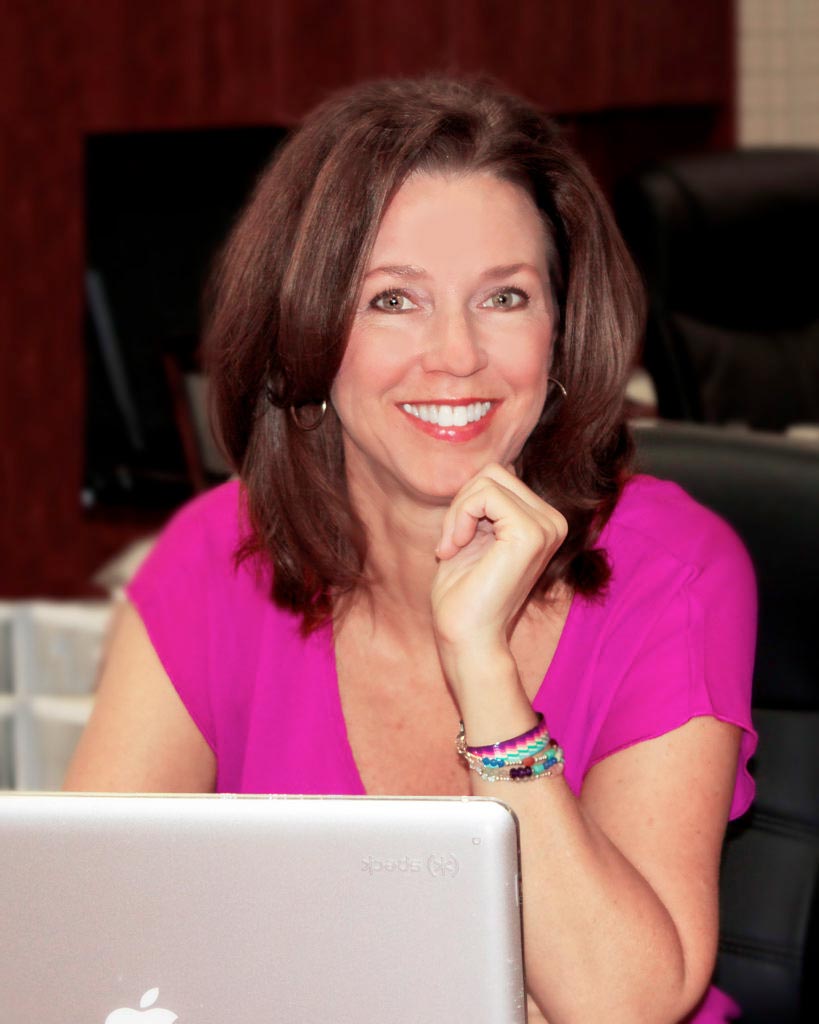 Every October, the pink ribbons abound as people come together to promote breast cancer awareness, support, and research efforts. Thankfully, those efforts continue all year round, and here at Lauren's Hope, that's never been truer than it became this past spring.
In April, CEO and Owner, LeAnn Carlson called a staff meeting. Gathered together, LeAnn shared the news with all of us. Not one to mince words, she simply said, "I have been diagnosed with breast cancer."
We're truly a family here at Lauren's Hope, so it was no surprise that the gasps and tears were audible and immediate from several team members. True to form, though, LeAnn stayed positive. "I'm fine," she assured us all. "I'm fine, and I'm so very lucky."
LeAnn explained to us that she and her doctors had caught her cancer so early that it was considered Stage 0. She was researching all of her options, seeking professionals' and survivors' opinions, and then would decide on treatments and surgeries. She left us with a reminder to get checked, to remember how important early detection is, and to stay positive.
Today, LeAnn is cancer-free and feeling great. "I was so fortunate that my breast cancer was caught early. I cannot say it enough: early detection can make all the difference."
While LeAnn has always worn her beautiful Lauren's Hope Medical ID Jewelry designs, she now has them engraved to serve as lymphedema alerts. "It was crazy after all these years to become a customer for my own products! But when you've had breast cancer, part of the surgery often includes removal of one or more lymph nodes. This causes an increased risk of developing lymphedema. To minimize that risk, it's important that I, and all survivors, really, wear a lymphedema alert indicating that my affected arm not be used for taking blood pressure, giving shots, placing IVs, or drawing blood."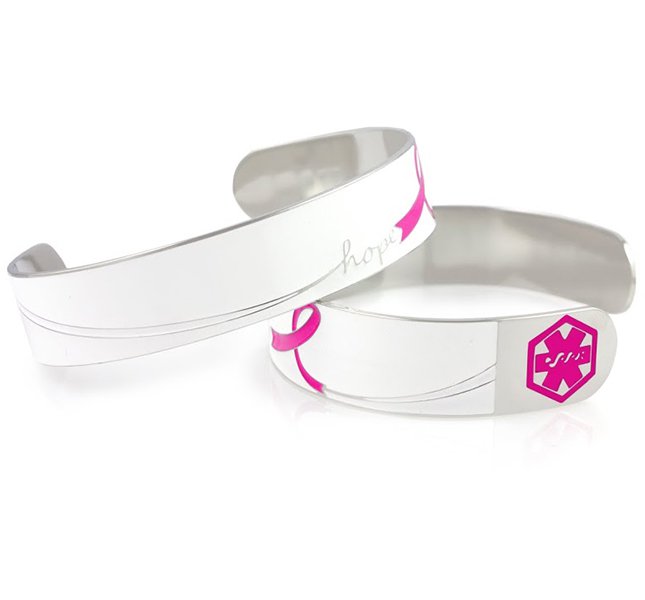 Today, in honor of Breast Cancer Awareness Month and survivors everywhere, we are releasing two new medical alert bracelets: Hope and Thriver. For the month of October, LeAnn has chosen to donate a portion of the proceeds of these pieces to the The Susan G. Komen Breast Cancer Foundation in the hopes that women everywhere can continue to survive and thrive after breast cancer until we find a cure.
All month long, we will be sharing more information about breast cancer, early detection tips, and resources.
Do you wear a lymphedema alert from Lauren's Hope? If so, we want to hear from you.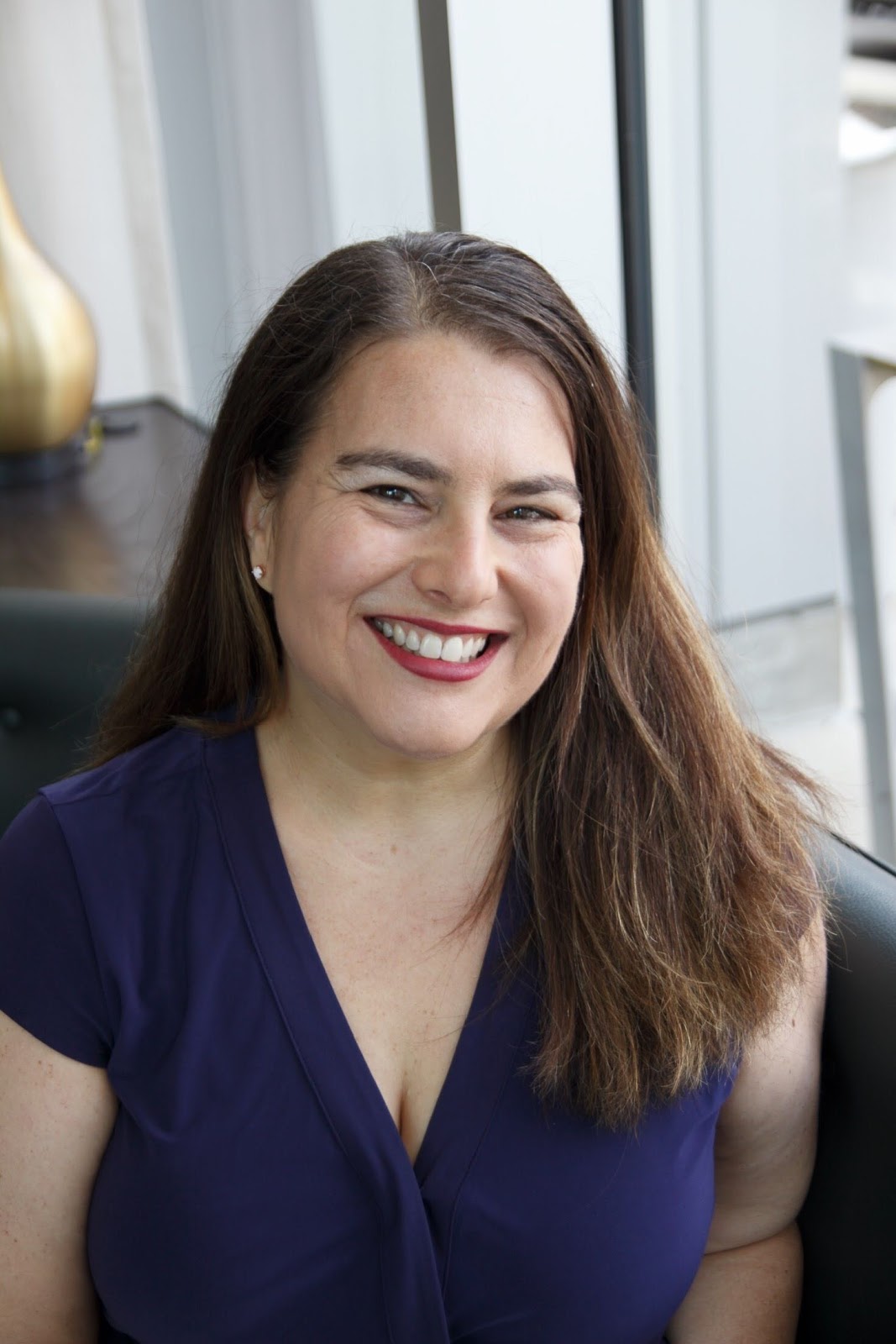 As Director of Sales, Marketing, and Business Development for Lauren's Hope, Tara Cohen is often the voice of Lauren's Hope. Whether she's writing the Lauren's Hope blog, crafting a marketing email, or describing a new product, Cohen brings a little personal touch to everything she creates.
Part of the LH team since 2012, Cohen has spent years learning about various medical conditions and what engravings are most helpful for each.
In addition to her years of experience at Lauren's Hope and all of the research she puts into writing for LH, Cohen draws on her own life experiences to bring a human touch to the LH blog.